Diriómo, Diriomo (Municipio), Granada, 44100, Nicaragua
SOLD
- Agricultural land, Colonial Home, Commercial, Farm, Homestead, Investment Property, Quinta, Residential
This Quinta has 36 Acres with Mombacho Volcano Views. This excellent farm/Quinta is where you can develop a Gated Community or for farming.
---
Quinta with 36 Acres with Volcano Views
This Quinta can work on a farm with great potential as well as development a Gated Community/Residencial only 3 blocks from the park and Diriomo's church. Also, just 20 minutes from Granada, 5 minutes from Catarina, 15 minutes from Masaya, and only 45 minutes from Managua. Great location!
The Rich volcanic soil and a sub-tropical climate are perfect for growing almost any fruit or vegetable as well as varieties of grains and grasses. Currently, there are already planted with avocados, oranges sour, sweet and mandarin, coconuts, three types of bananas & plantains, ginger root, wild cilantro and oregano, basil, lemongrass, jalapeno & poblano peppers, and a few cacao trees so we could make our own chocolate bars.
↓ More Details Below ↓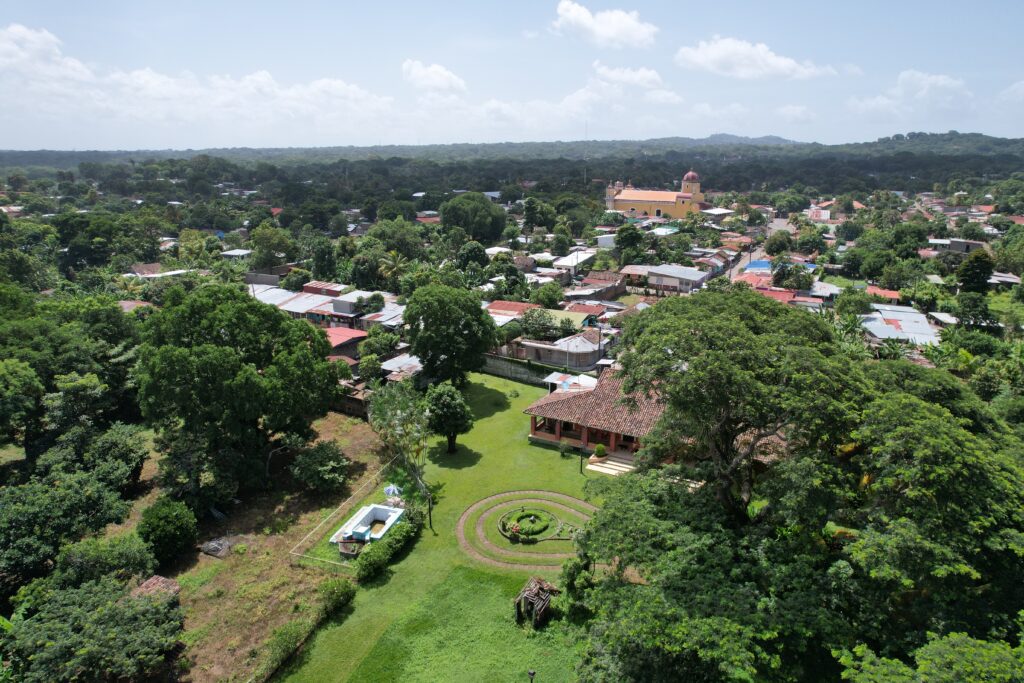 In this picture, you can see the swimming pool and the front garden of the property as well as the small town and church of Diriomo.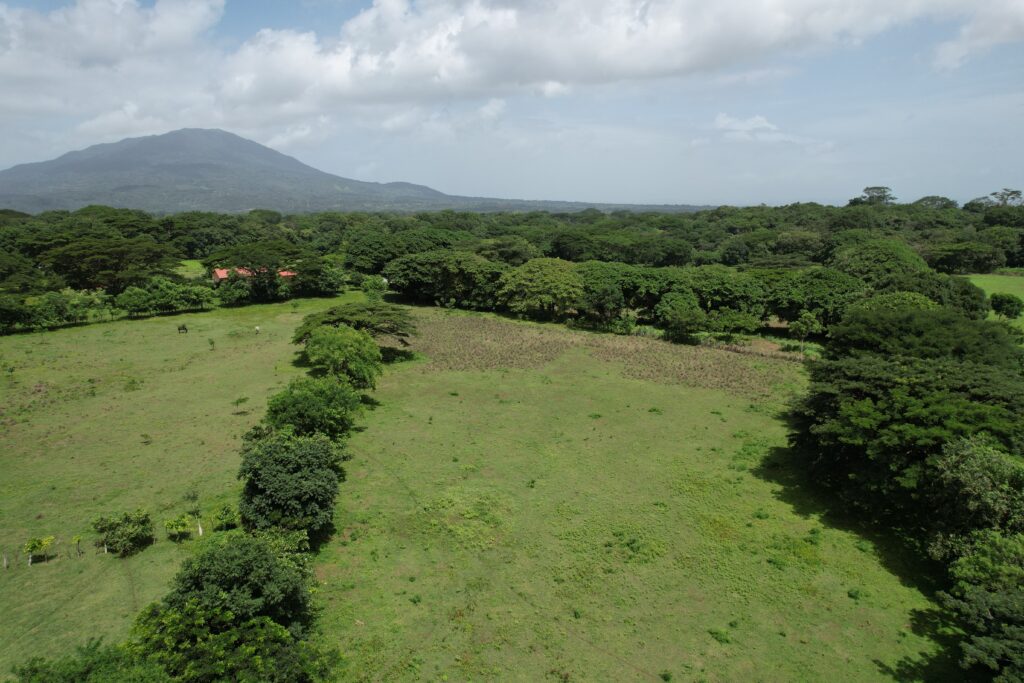 Great opportunity to develop a Gated Community with stunning views of the Mombacho volcano. The flat topography will allow for building easily.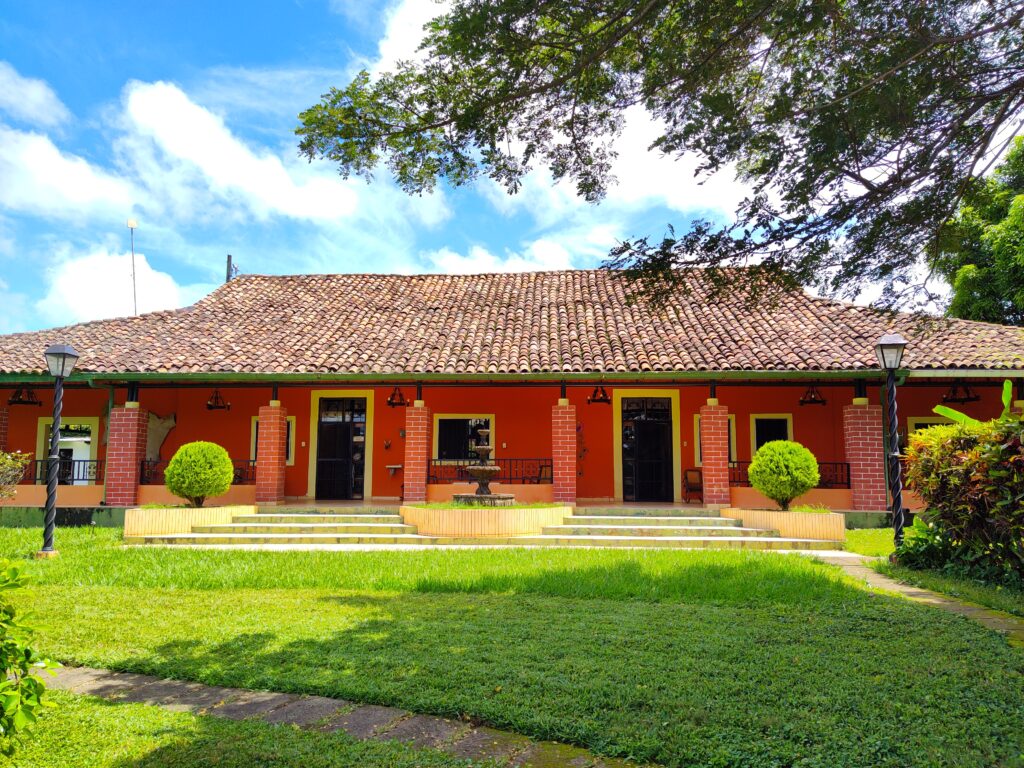 The property has a main house with air-conditioned 4 bedrooms, 3 bathrooms, living room, kitchen, terrace with large hallways to enjoy and relax with fresh air from your front garden, there is a laundry area and garage for 2 cars. Outside of the garage on the right side, there is secure storage or workspace.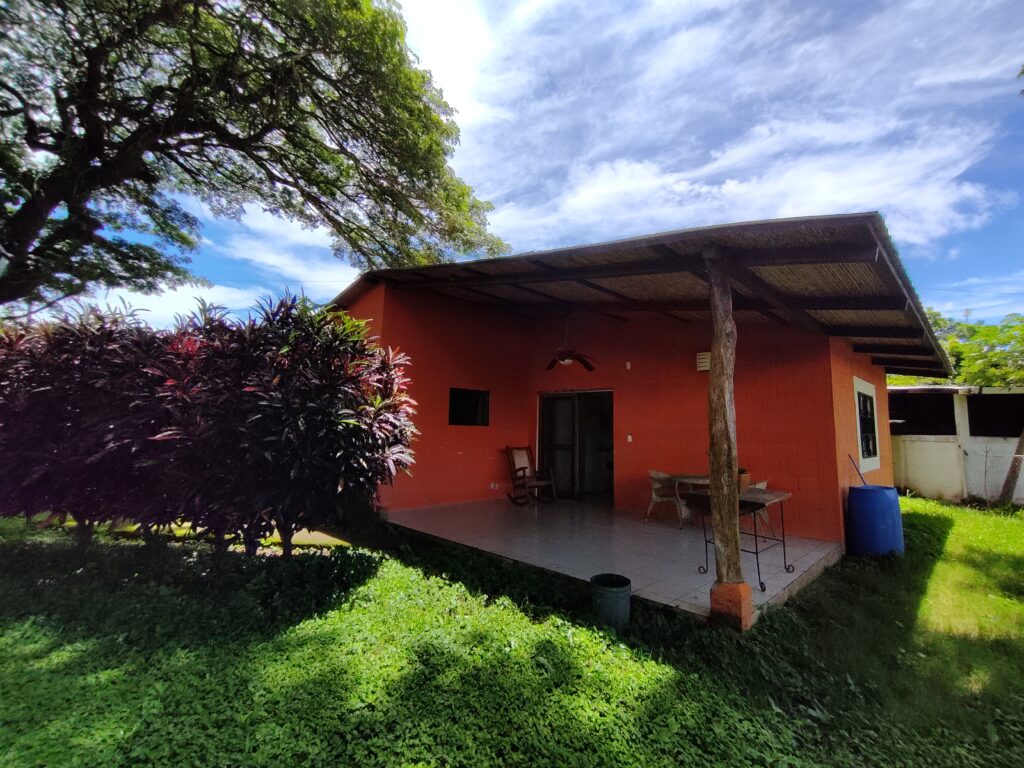 There is a comfortable air-conditioned two-room guest casita with a large bedroom, living room/DR/kitchen & full bathroom with hot. This casita could be converted into a caretaker's cottage for life on-site staff. Currently, all staff live nearby and are not in need of housing.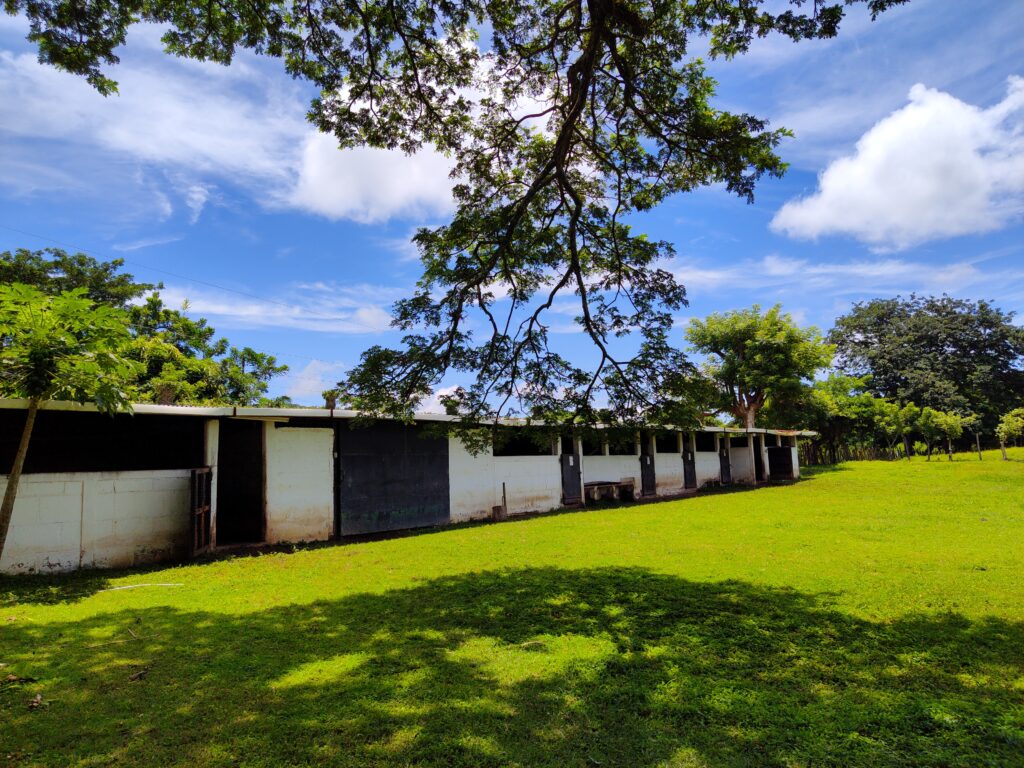 Do you love horses? Well, there are 6 horse stables available. A cattle barn and a covered hay storage area. There are three concrete block pig stalls near the cattle enclosure.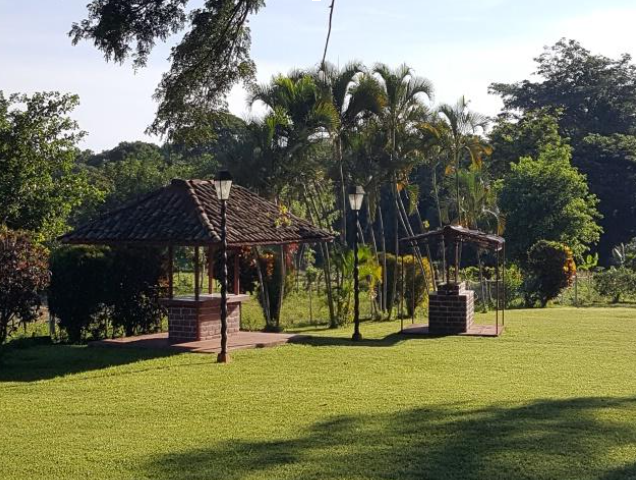 Included is a large Argentinian-style BBQ Grill and a covered serving area with a guest bathroom. There are a lot of barbecue areas to cook your favorite steak.
🏡 Properties on the Market "CLICK ME" To find any kind of property around Nicaragua.
Remember 👉🏻 "SUBSCRIBE" to my Youtube Channel. 🎁 It's free!
"Thank you for reading and visiting this website
Let's get down to business"
Additional Details