Playa Popoyo, Nicaragua
For Sale
$275,000 - Airbnb investment, Apartment, exclusive listing, Home, Hostel, Investment Property, Residential, Vacational Property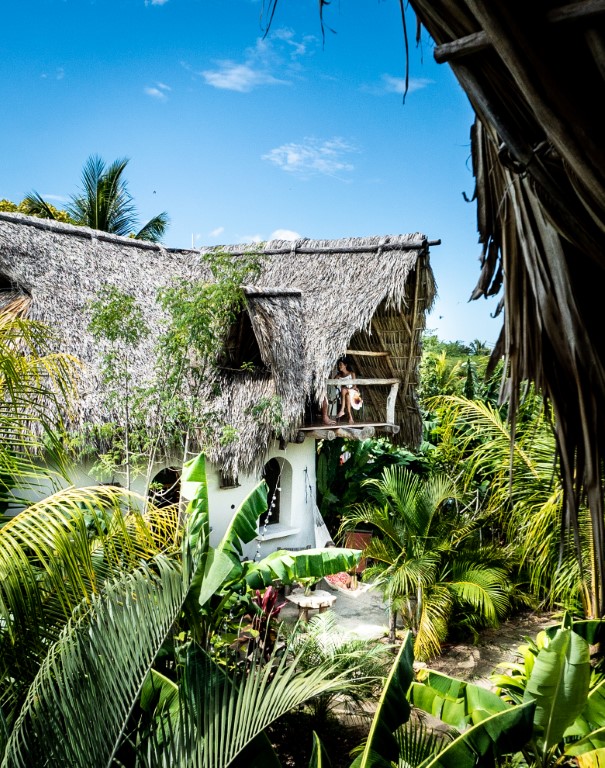 Sustainable forest retreat in this Tierra Nahua Eco Lodge. A a collection of three eco casitas that are situated in a quiet and safe area of Limon 2, just 150 meters from the Pacific Coast of Nicaragua.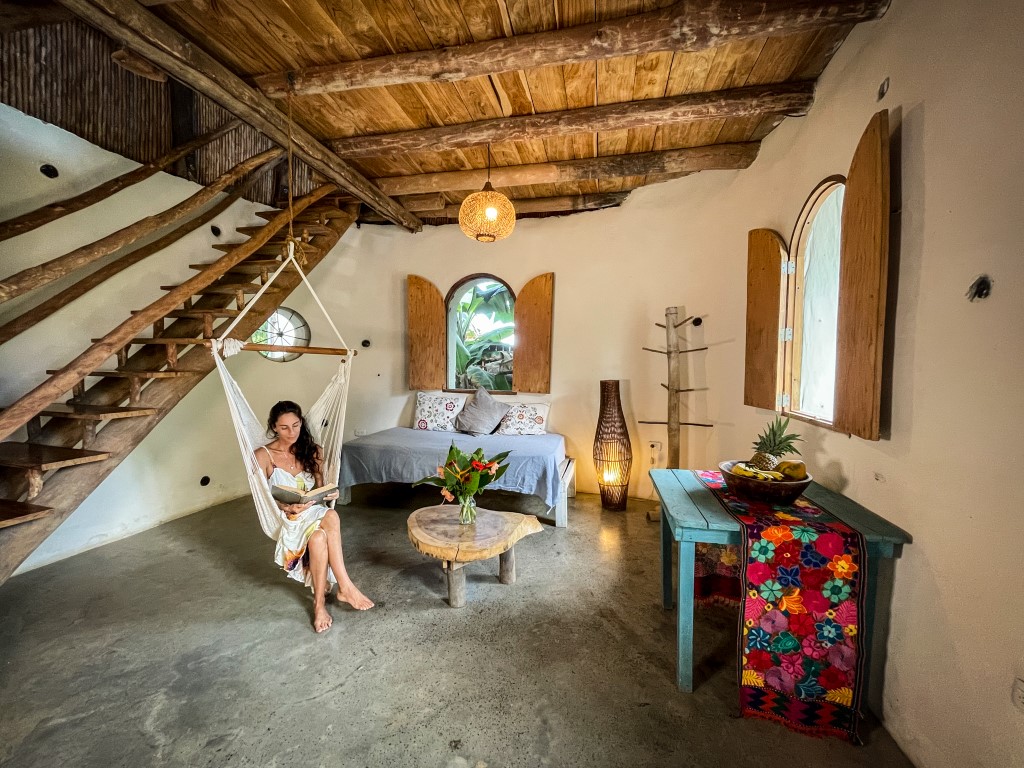 Both the surf breaks at Popoyo Outer Reef and Santana are within easy walking distance of the property.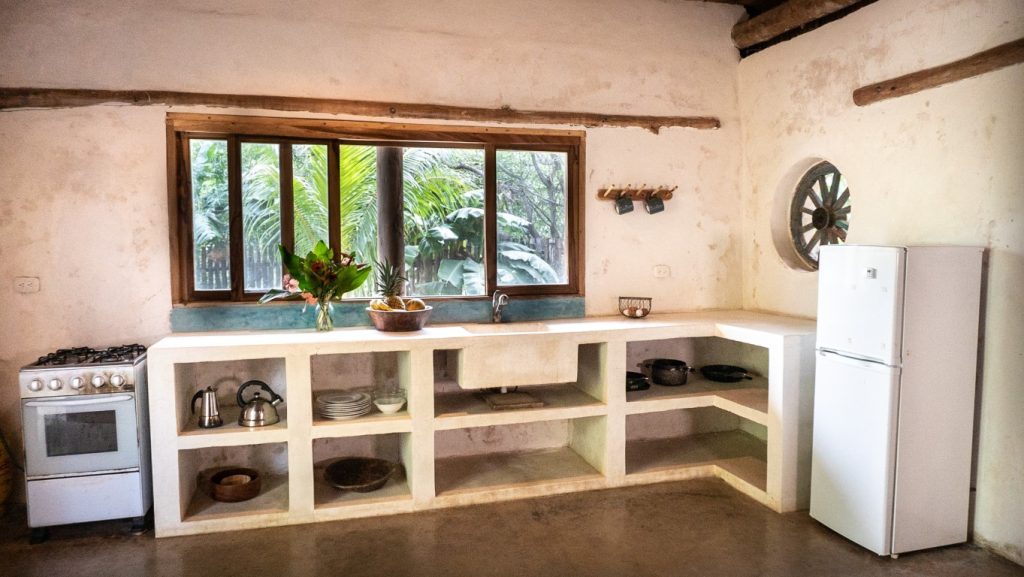 Each casita has a spacious main floor great room with fully appointed kitchen. And second story bedroom that includes a private balcony.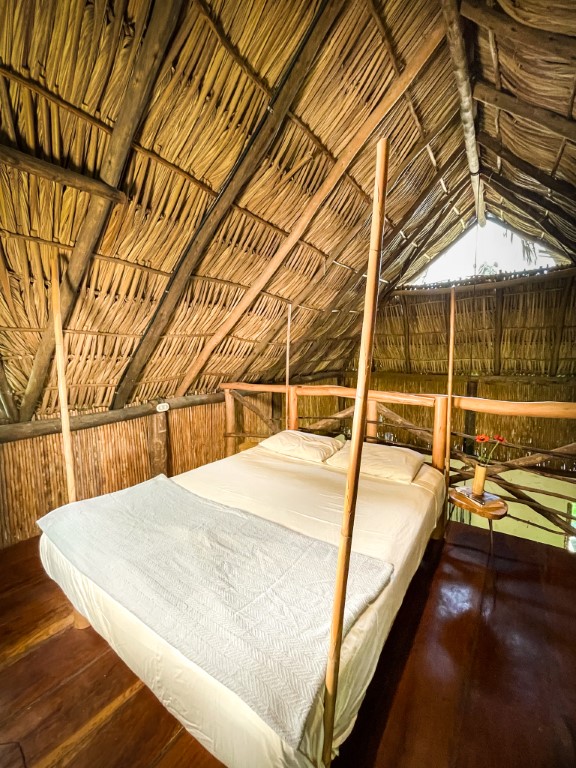 The villas feature unique architectural design with open space and lots of light. They make use of natural materials such as 'earth bags,' coconut fibre, and traditional palm thatch. These materials are not only eco friendly but far surpass traditional materials in terms of strength and longevity.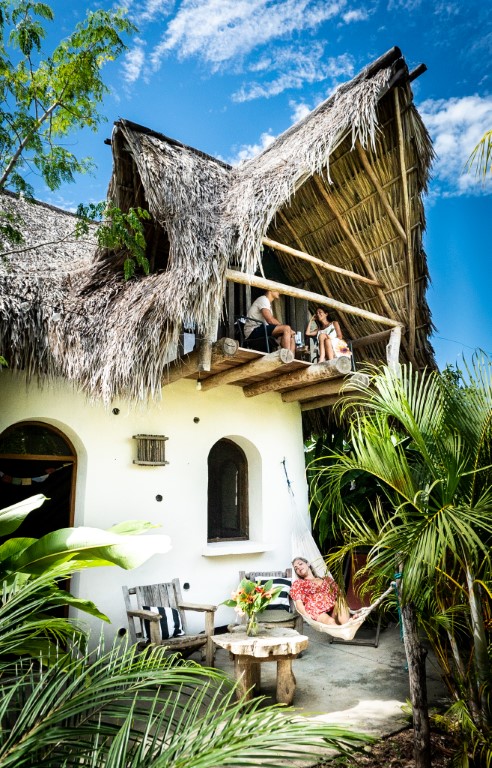 The general area along 'Buena Onda Road' is quickly becoming one of the zone's most sought-after areas with new restaurants and shops opening and under development.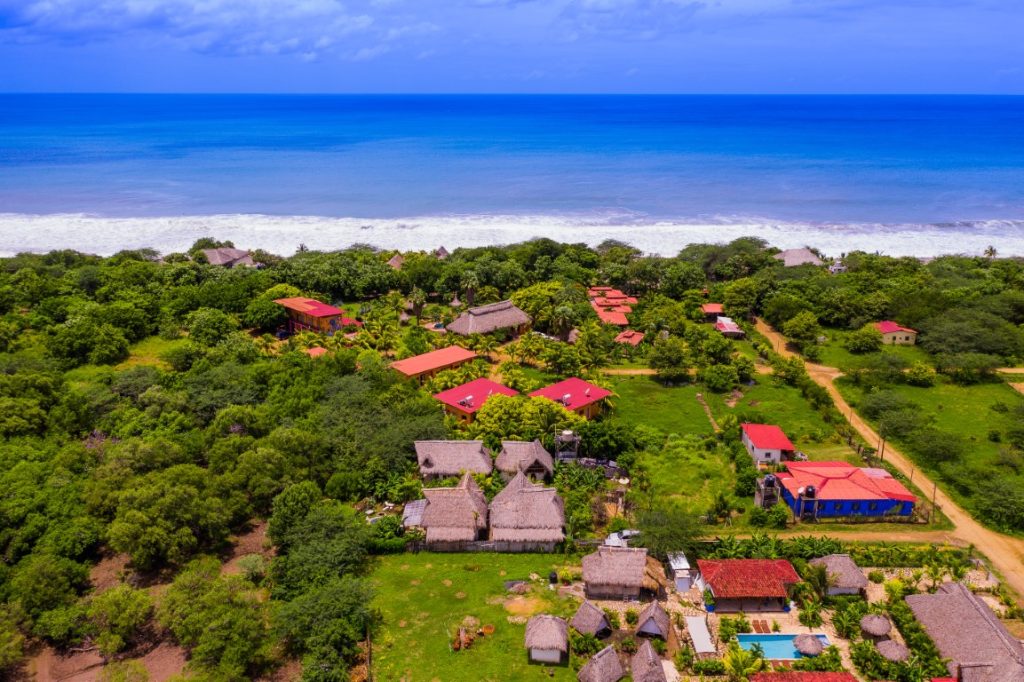 There is a common area rancho space that could easily be converted into a 4th casista as well as a wading pool and plenty of room for futher expansion. Surrounding the villas are lush gardens that attract plentiful birdlife as well as monkeys.
The eco lodge with a proven track record of consistent mid-term rentals. Don't just take our word for it – we invite you to explore Tierra Nahua Eco Lodge listings on  Airbnb and read the reviews on TripAdvisor.
🏠 For access to market listings of available properties in Nicaragua, please click the link "CLICK ME".
Visit my "YouTube Channel".Additionally, I have some great properties for sale if you're interested.
Nicaragua Real Estate Team – "Changing Lives & Fulfilling Dreams"