Leon, Nicaragua
For Sale
$160,000 - exclusive listing, Home, Residential
Beautiful Home in an excellent location
This Beautiful Home in an excellent location is perfect for a small family and has a construction area of 250.06 m2. The skylights in the corridors make them bright and open a living room creating a cosy space for the family or an excellent area to open a business. The front porch is wide and luxurious with lots of room for seating the entire family. There is a garage for 2 small cars.
There is a laundry area and the backyard is enclosed for privacy and perfect to add landscaping with a patio. Great space to dry your laundry.
This beautiful house is located a few meters from the construction of the new Hospital de Leon, and next to the Cerro Negro restaurant.
↓ More Details Below ↓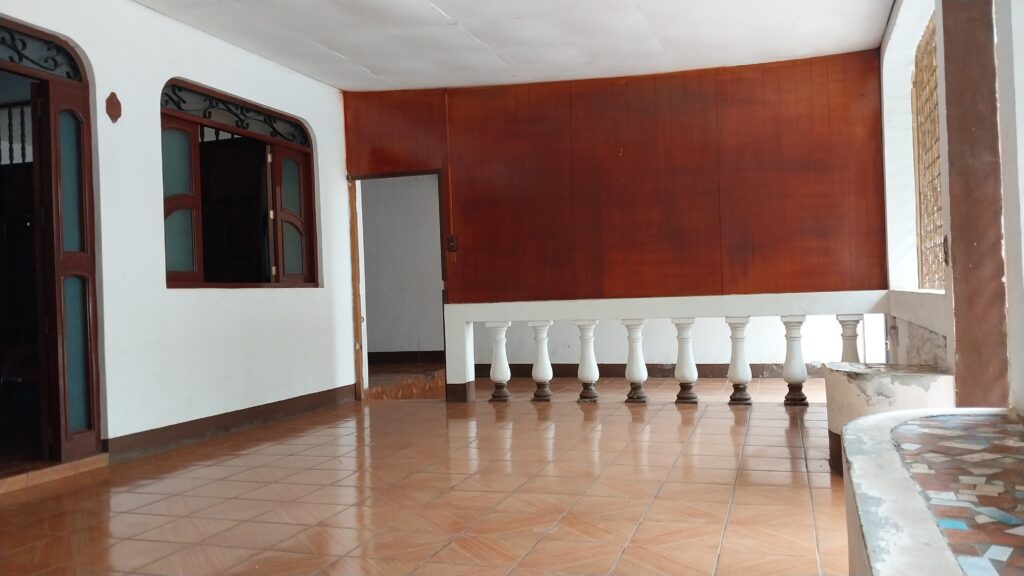 Modern ceiling finished in Gypsum, This whole house is bright and airy with lots of windows for excellent airflow and brightness. The front terrace has ample space to enjoy the evenings with rocking chairs and refreshing drinks.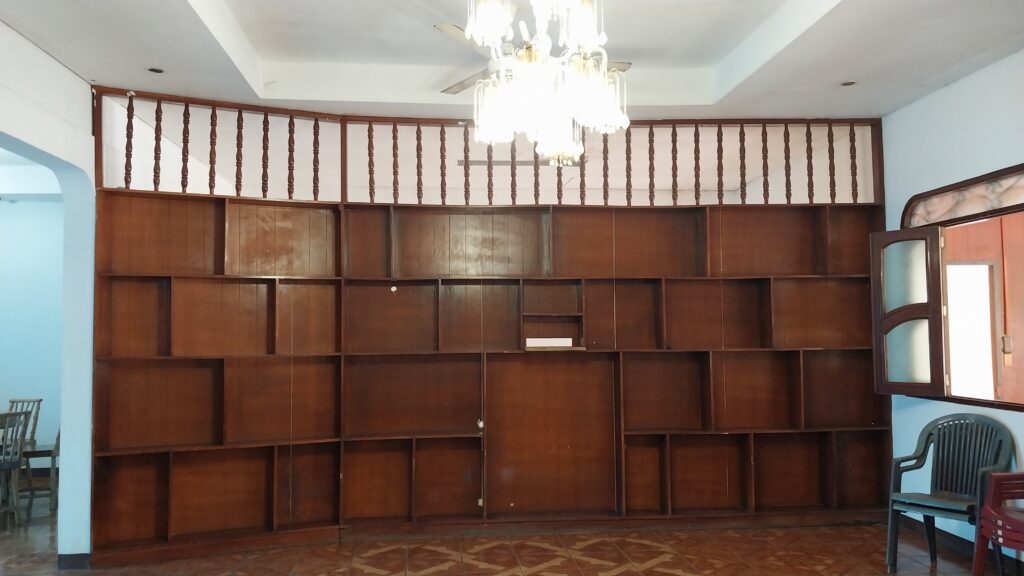 This property has a great bookcase floor to ceiling perfect for your book collection, ornaments or family photos plus a beautiful chandelier creating the ideal ambience for reading your favorite books.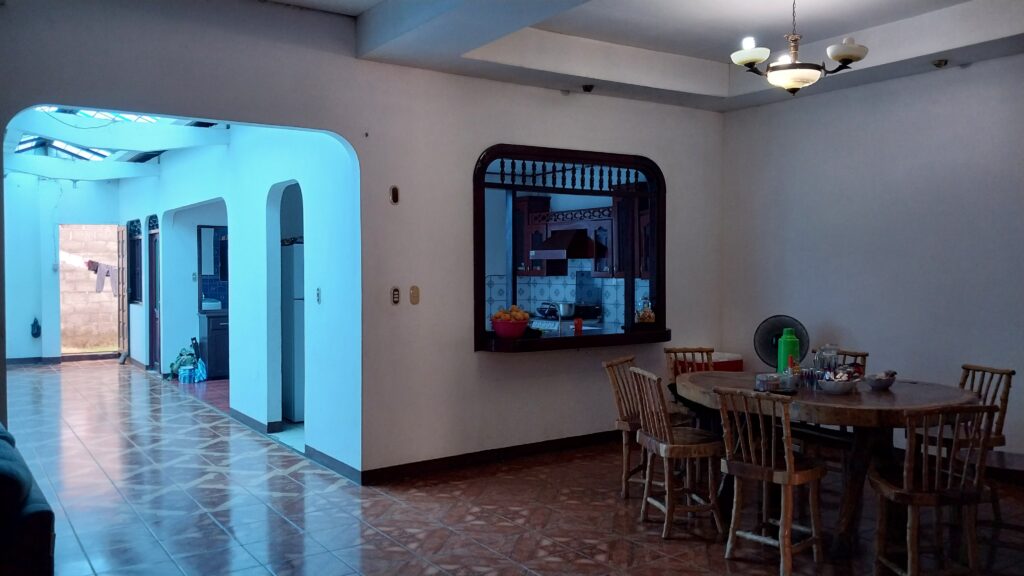 Spacious dining area, wide corridors, great air flow.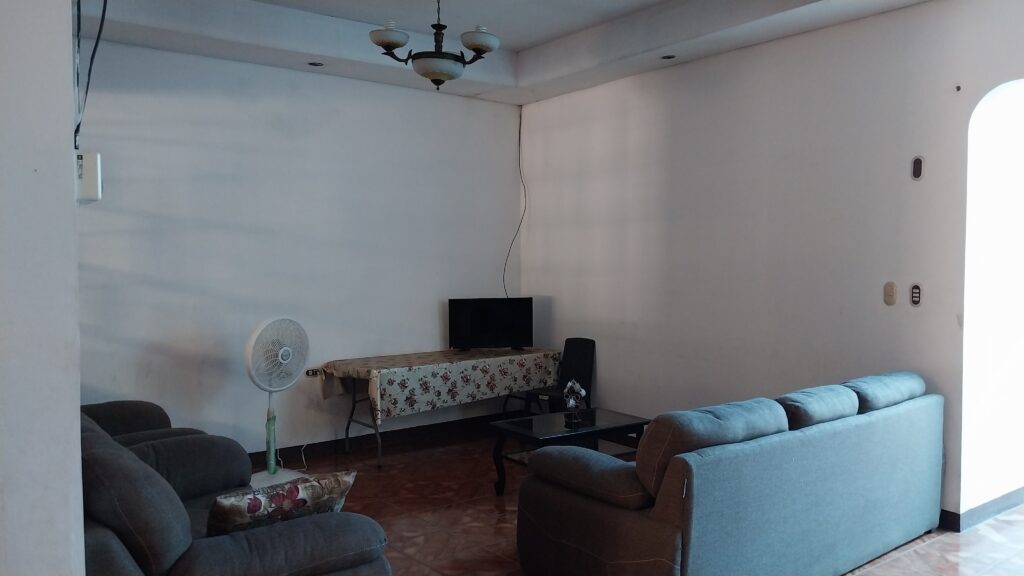 Living room, to enjoy your favourite movies with your family and friends.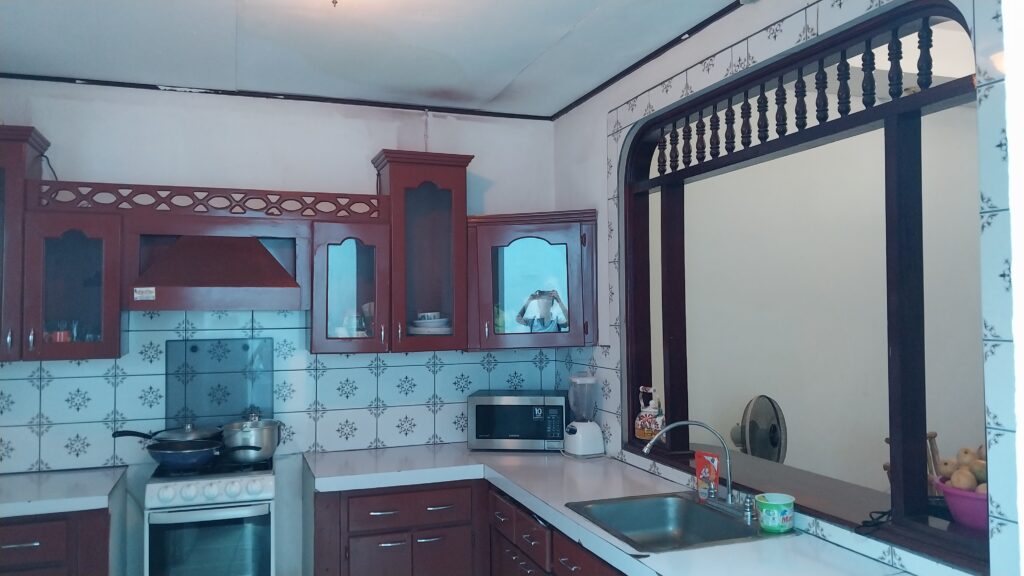 The kitchen is huge with plenty of storage and cupboard space. And a serving window to the dining room.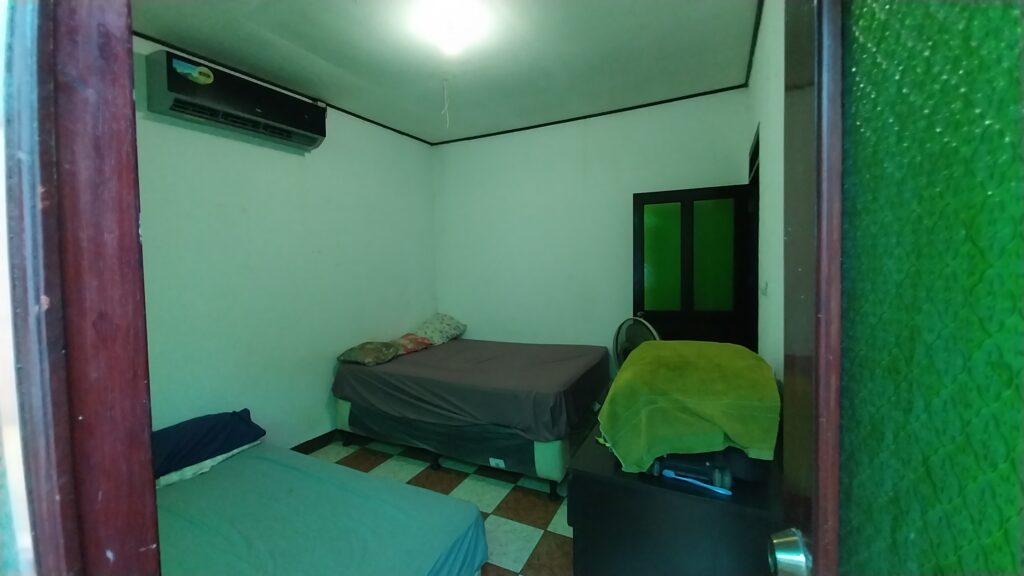 The house has 3 bedrooms , 2 of the bedrooms have A/C.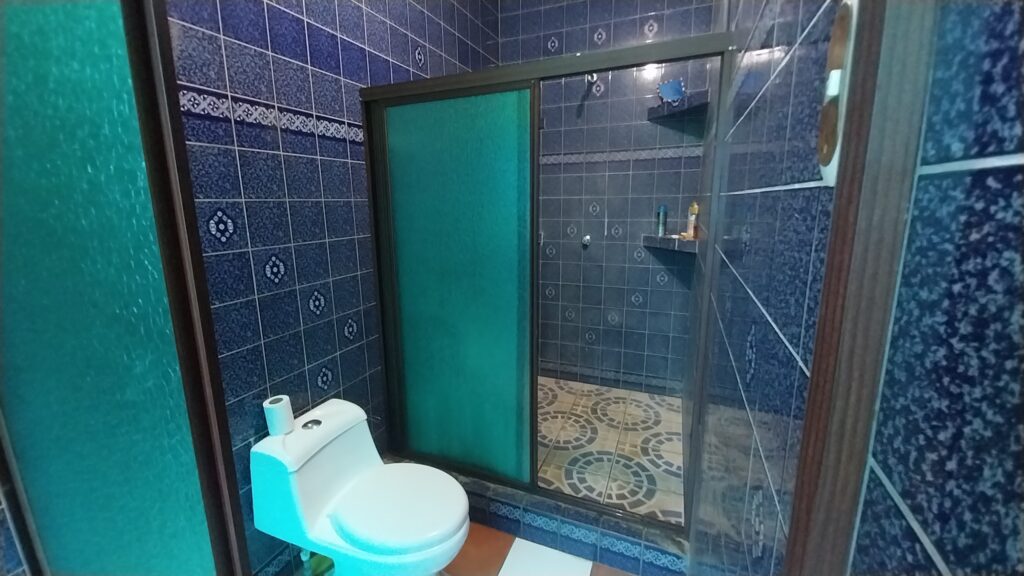 2 of the bedrooms have a shared bathroom and one with a private bathroom
---
🏠 Properties on the Market "CLICK ME" To find any kind of property around Nicaragua.
Remember 👉🏻 "SUBSCRIBE" to my Youtube Channel. 🎁 It's free!
"Thank you for reading and visiting this website
Let's get down to business"