Playa Hermosa , Nagarote , Leon
For Sale
$300,000 - Agricultural land, exclusive listing, Farm, Investment Property
---
For sale Environmental development
For sale Environmental development located in Los Surrones, the municipality of Nagarote, on the way to El Transito Beach, for a total of   471,315.48  sq. mts. which is equivalent to a total of 65.85 acres.
This wonderful property has a dam with a water storage capacity of up to 15 million gallons, has built fences, and also has access to the paved road that leads to Costa Alta and Playa Hermosa.
Construction of retaining walls and 1,100 linear meters of internal paved roads to prevent soil degradation , 2 bridges ,2 entry gates ,4 Water Tanks , Caretaker's house with electric service of 54 m2 (54 m2) with 2 bedrooms, kitchen area, service, cellar, living room and storage room.
The farm objectives is for a project called Refugio Forestal Niscagua:
Conserve the water and soil resources of a part of the Tropical Dry Forest.
Reduce the degree of soil degradation by changing the use and practices.
Create a refuge for local and migratory flora and fauna.
Determine feasibility of fish (tilapia) reproduction, vegetable cultivation, honey bee production, cultivation and processing of fruit trees (figs).
↓ More Details Below ↓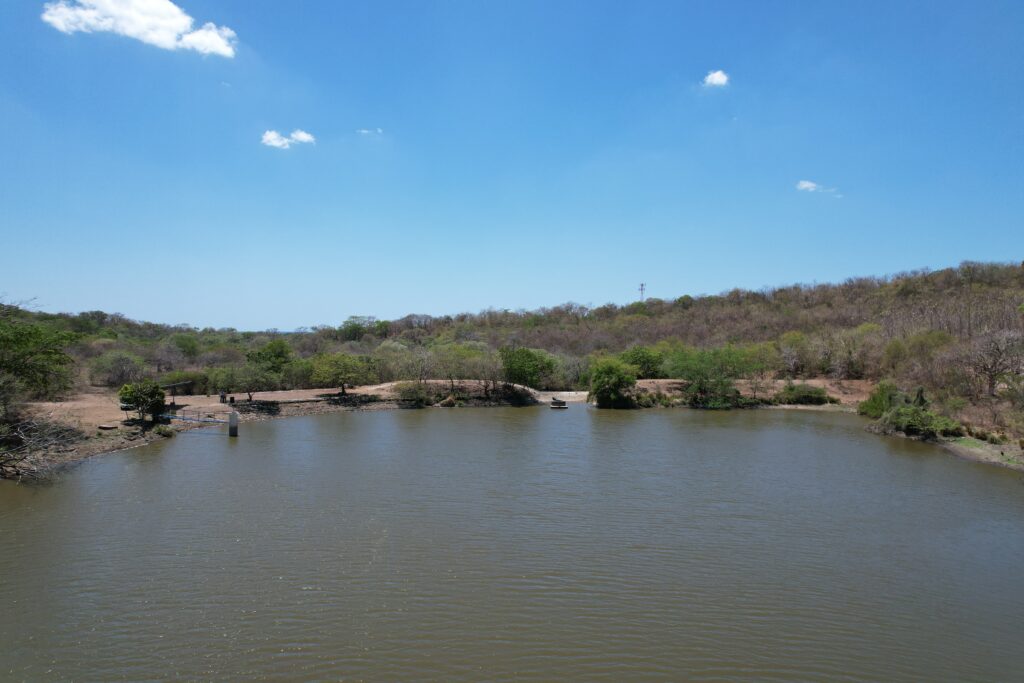 Dam with a water storage capacity of up to 15 million gallons has been used to irrigate the trees of the mahogany, teak and other species plantations and Filter for water intake from the Dam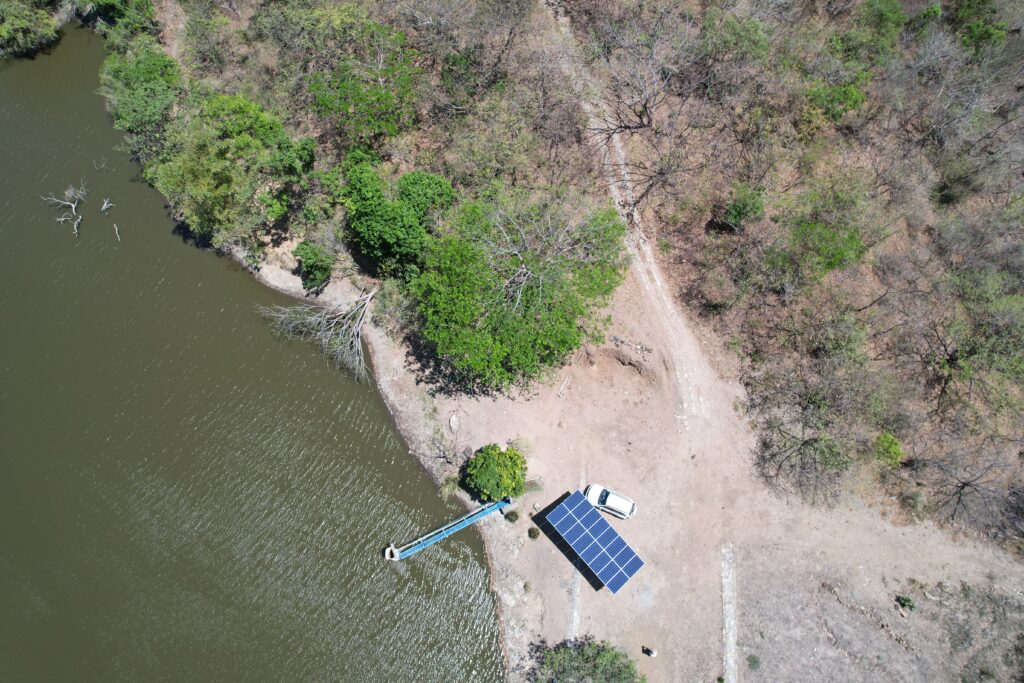 Solar System: Panels, Controller, Pump, PVC Pipework Drip Irrigation
Implementing a water pumping system using solar energy and gravity drip irrigation has brought many benefits:
– It has fed the aquifers in the area.
– The wells have more water and the water quality is better (less salt) than before its construction.
– The presence of the Niscagua Dam water reservoir has contributed to counteract the phenomenon known as a saltwater intrusion from the sea.
– It could supply fresh water, or at least less salty water, to the populations of the coastline near its location.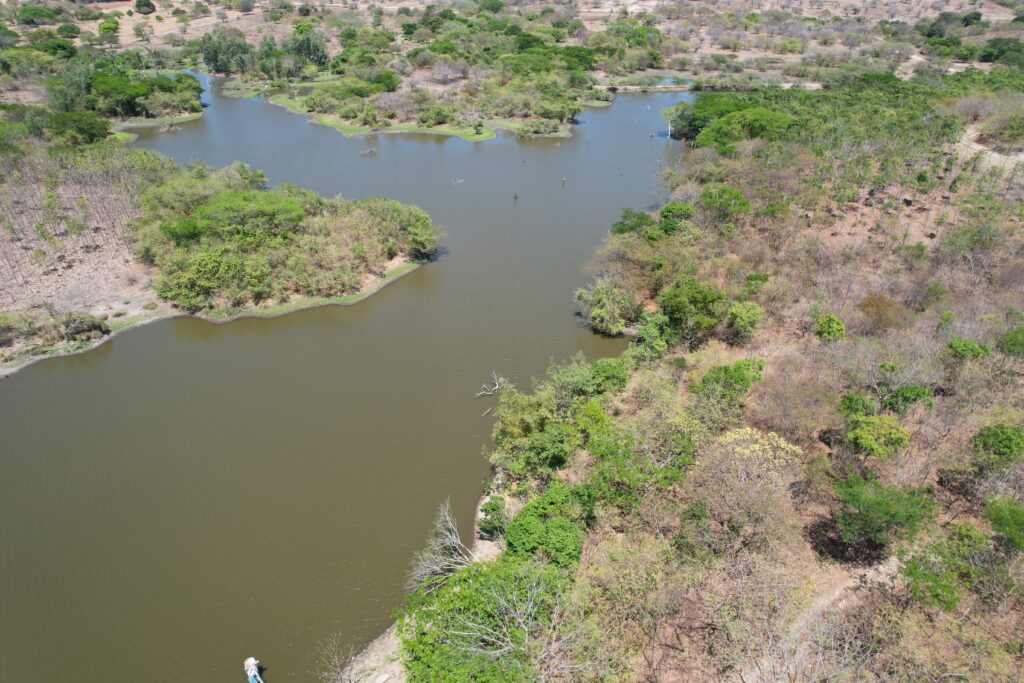 Planting of 10,000 Tilapias and 8,000 guapotes . 5,000 Mahogany and Teak trees and 1,000 trees of different species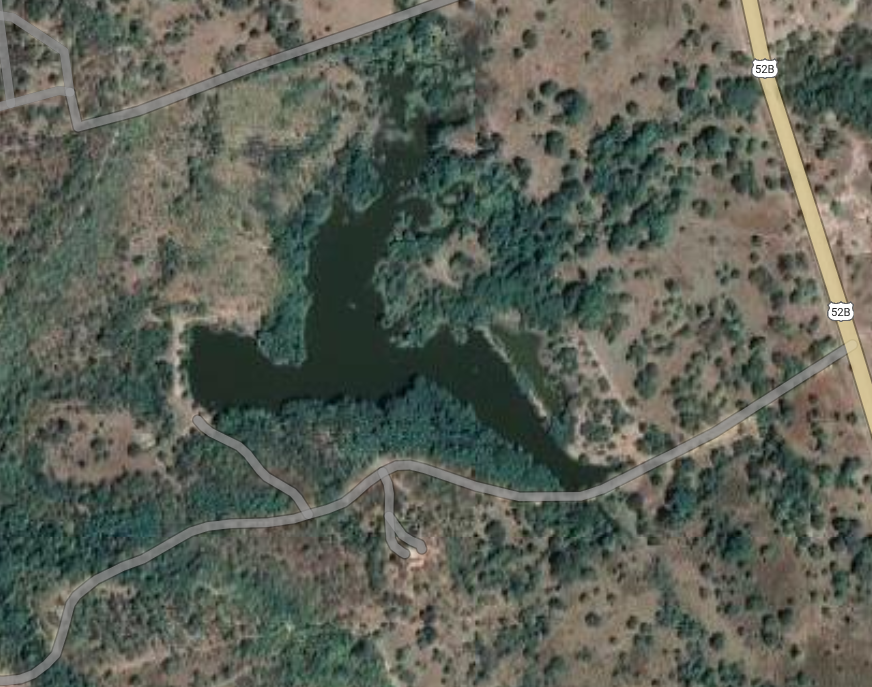 A water mirror of approximately 6.9 acres
---
🏠 Properties on the Market CLICK ME To find any property around Nicaragua.
Remember, 👉 SUBSCRIBE to my Youtube Channel. It's free!
Changing Lives & Fulfilling Dreams – Nicaragua Real Estate Team