San Juan del Sur (Municipio), Rivas, 48600, Nicaragua
SOLD
- exclusive listing, Lot, Oceanview property, Residential
Land for sale in Los Miradores San Juan Del Sur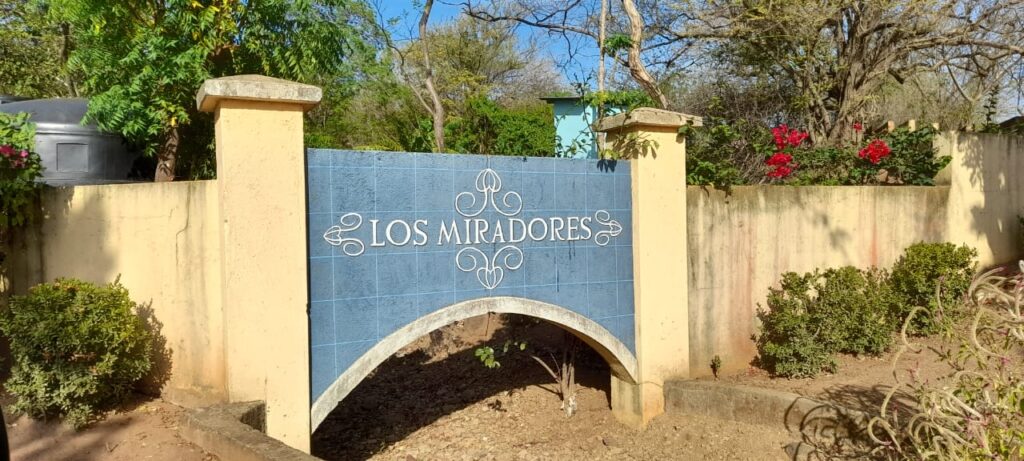 This property we have for sale is a property that provides amazing views to the Pacific Ocean, specifically Nacascolo Bay which is few feet across the street form the entrance of Los Miradoes and Nacascolo Bay Beach entrance.
This community has a HOA with yearly fees of approx $500, for entrance and green space, water system and road maintenance. Good paved roads and underground utilitie.
Community information – Los Miradores
Los Miradores is located just north of San Juan del Sur and just east of Nacascolo Bay. The infrastructure at Los Miradores is unlike most of its neighbors, with paved roads, electricity throughout its quaint development and an incredible water source – the development has recently connected its water main to the city's, which is connected to Lake Nicaragua, one of the largest freshwater lakes in all of Latin America!
At Los Miradores, the lots have been designed to ensure privacy while having expansive Pacific Ocean views towards Nacascolo Bay, the Bay of San Juan del Sur, the waters over Marsella Beach, or a combination thereof.
#losmiradores #landforsale #nicaragua #sanjuandelsur #nacascolobay #oceanview