Granada, Nicaragua.
For Sale, Turn-Key
$469,000 - Agricultural land, Commercial, Farm, Investment Property, Off Grid Property
Turn-Key 17 Acres Horse Farm in Granada, Nicaragua.
Location and Amenities
Horse farm for sale in Granada, Nicaragua. This undeniably phenomenal property is located on the outskirts of Diriomo, Granada Department. Conveniently within a 10-minute drive to Granada city centre, 15 minutes to Catarina, 25 minutes to Masaya, and approx. 45 minutes to Managua, the Capital. Centrally located, the towns of Granada, Masaya, or Managua are great for shopping, fantastic restaurants, bars, hospitals, doctors, and pretty much anything you need.
This dream horse farm boasts 17 acres of land with easy access to the main Granada Nandaime highway. The house, horse stable, and barn come TURN-KEY including appliances, furniture, generator, and most power tools, minus the horses and horse equipment.
Potential Uses
If you are looking for a large finca farm in Granada, Nicaragua for farming, horse or cattle ranching, small private development (already approved for logification ), or a family finca, this is the best one available to make it your dream come true. Make an offer and make this dream horse farm yours!
---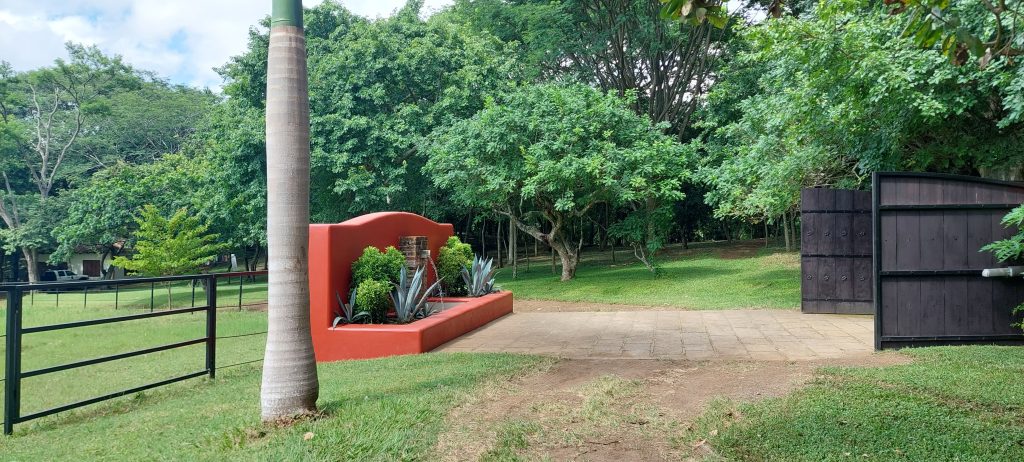 The main entrance features a charming fountain and an automatic gate opener for convenient vehicle access.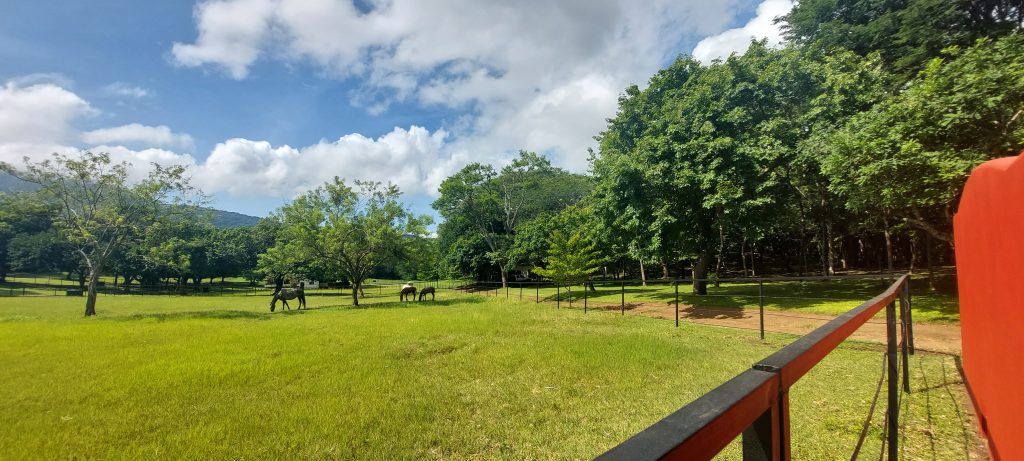 Farm
Give your horses the ultimate relaxing experience they deserve with five spacious pastures, each equipped with a water trough.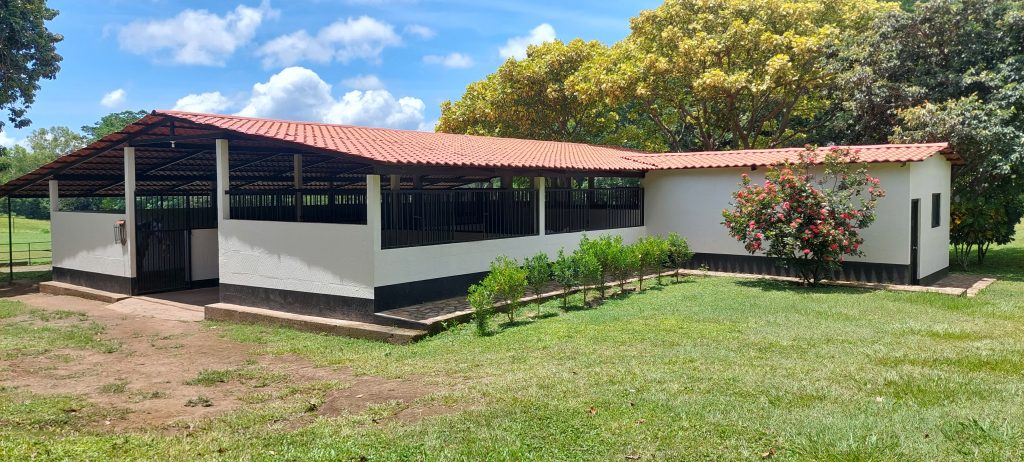 Also, there is a 7-stall horse stable, an equipment barn stall, and an office that can be converted into a bedroom with full access to the bathroom, with entrance access from the stable or from outside for easy convenience.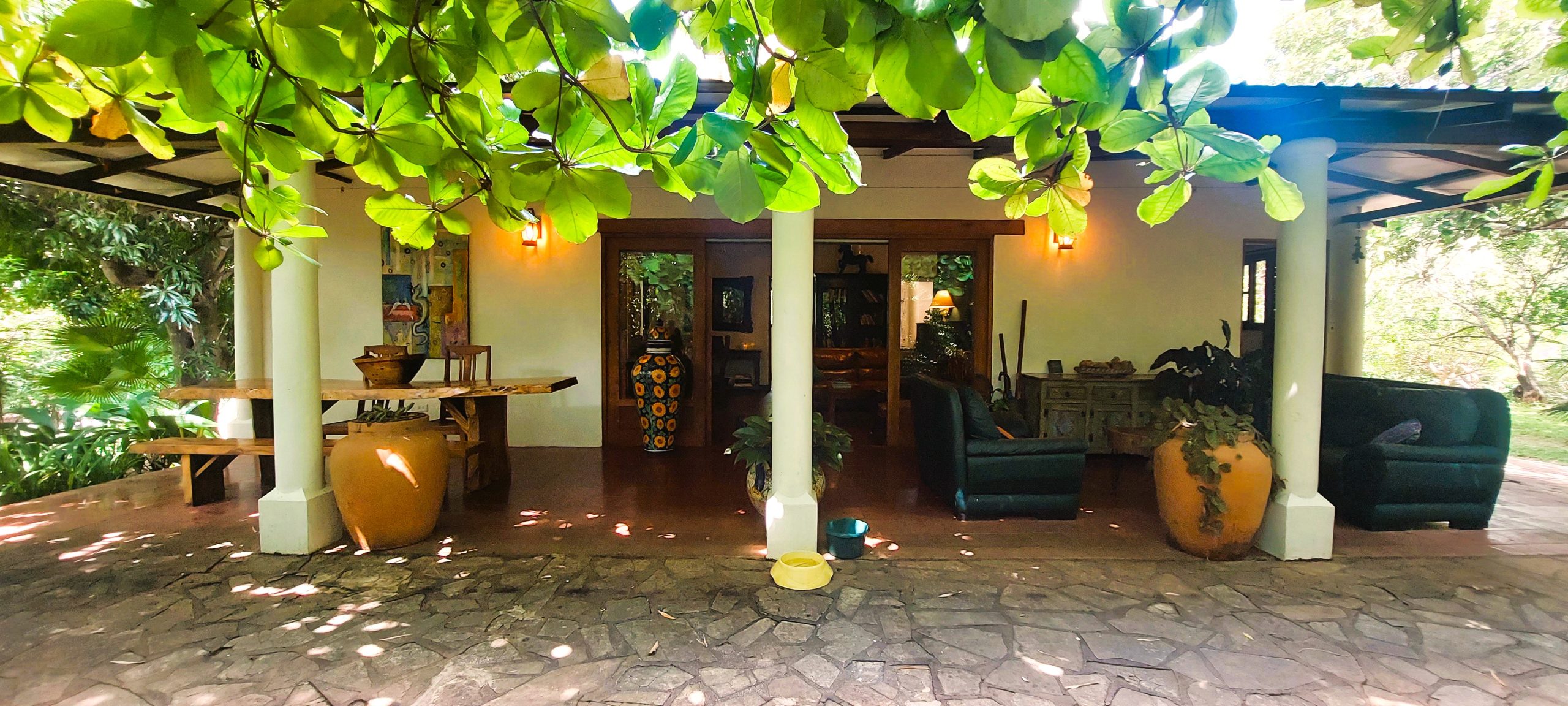 Owners Residence
The primary residence boasts three bedrooms and two bathrooms. The interior is designed as an open concept, allowing the living area, dining area, and kitchen to flow seamlessly together. The home comes turn-key with appliances and gorgeous furniture brought in from Mexico, as well as beautiful locally-made hardwood furniture. You can also take a break on the terrace and enjoy the outdoor-living fresh air. Additionally, you can cook your favorite steaks on the outdoor BBQ, while the kids have fun on a homemade tire swing.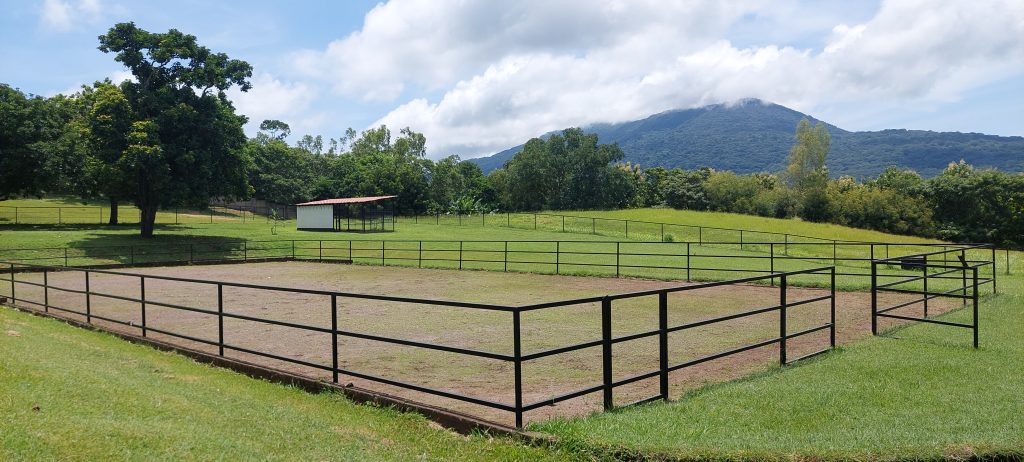 Take your horse to this area for socializing and training, whether you have a new horse or want to learn to ride. Do you love chickens? This property has a chicken coop fully fenced-in, a covered roof, and a concrete half-wall.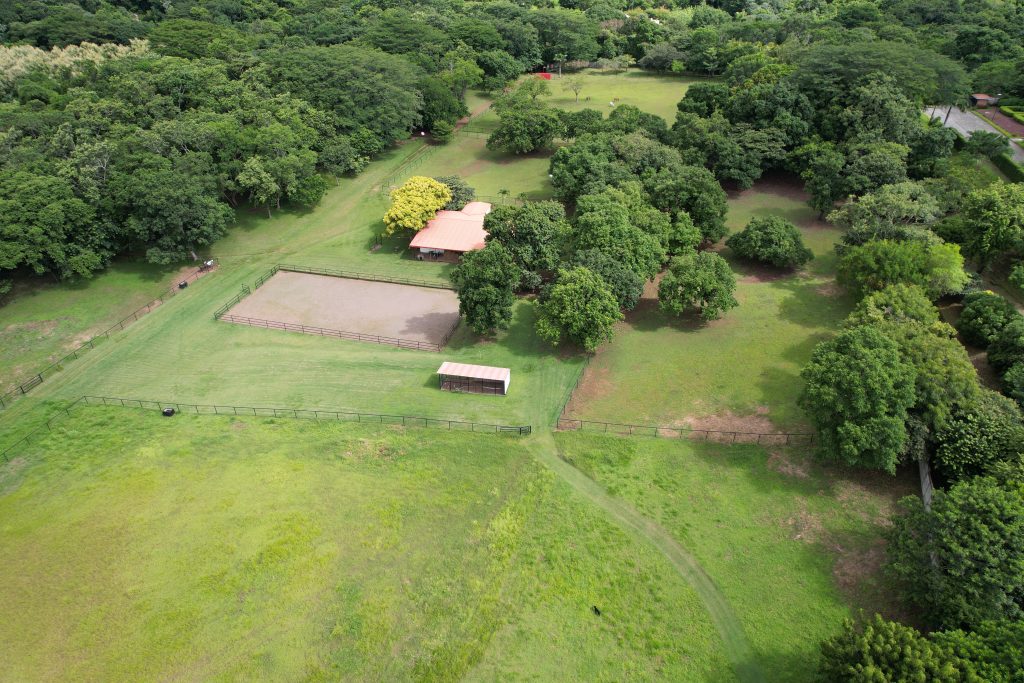 Walking Trails and Fruit Trees
The flat terrain is what makes this farm especially beautiful with gorgeous views all around. The property boasts an established 1,500-meter well-maintained walking trail for your morning or evening exercise enjoyment. Lots of mature fruit trees, like mangos, avocados, oranges, mandarins, cashews, lemons, and much more. Also, lots of matured precious hardwood trees throughout the property.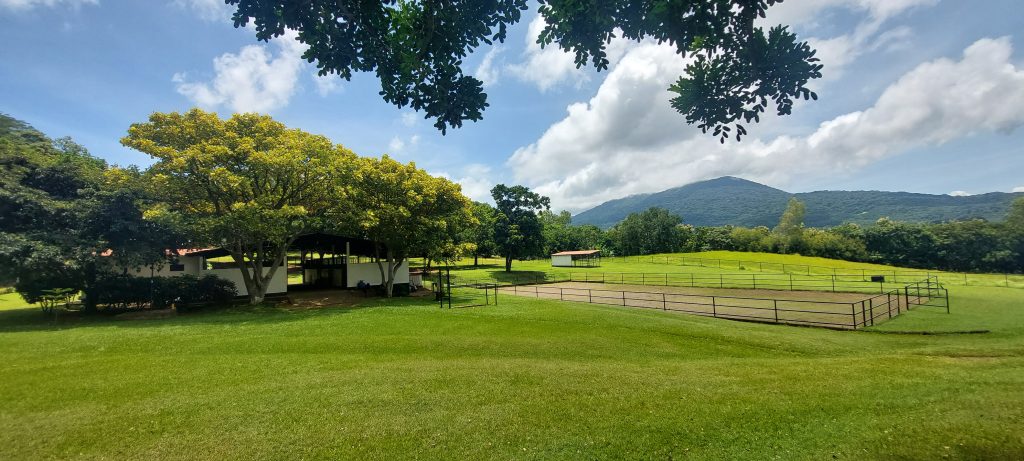 From almost all points of the property, you have amazing views of Mombacho Volcano and phenomenal sunsets.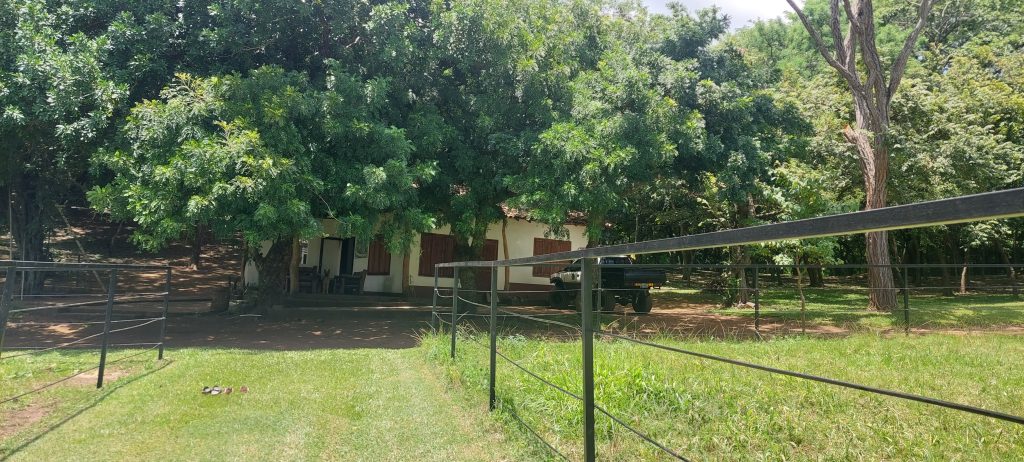 Ranchito
Additionally, the Ranchito includes a two-bedroom and a full bathroom for your live-in groundskeeper. The Ranchito construction size is 20′ x 40′, and a tile roof. It is located on the other side of the main house of this property, but close enough to the entrance for security and to the horse stable for keeping an eye on the horses.
---
🏠 Properties on the Market CLICK ME To find any property around Nicaragua.
Remember, 👉 SUBSCRIBE to my YouTube channel. It's free! 🎁
Changing Lives & Fulfilling Dreams – Nicaragua Real Estate Team
Additional Details
7 Horse Stall Barn:
5 Pastures:
Horse Shower:
Training Area:
Chicken Coop:
Ranchito for Staff: