Granada, Granada (Municipio), Granada, 43000, Nicaragua
SOLD
- Colonial Home, exclusive listing, Residential
An urban retreat with a unique architectural design and layout, with excellent finishes throughout. Swimming Pool, and Rooftop with gorgeous views of Granada, and the property lush tropical gardens. Located in the center of Granada within walking distance banks, grocery stores, and entertainment.
Bedrooms: 5 spacious bedrooms with access to the shared kitchen. Two one-bedroom vacation apartments with fully equipped kitchens.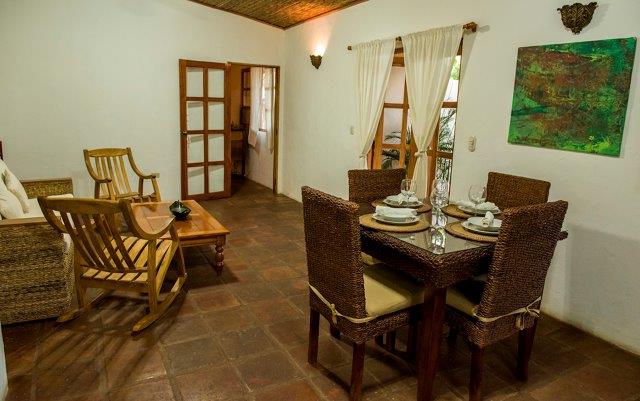 Bathrooms: 9 including 2 guest bathrooms in the entry to the property.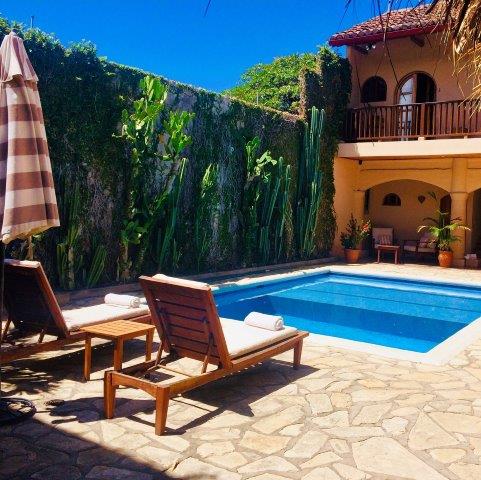 Property size: is estimated at approximately 5,000 sq. ft. Measurements are approximate Property lot measurement is approx 8227 sq ft.
Bedrooms are set back from the street and overlook the Swimming Pool courtyard and gardens. There is a Patio Kitchen with modern equipment, Outdoor living room with wifi and plenty of covered, seating areas to enjoy Nicaragua's warm climate. A yoga platform or a traditional Nicaraguan Rancho offers a shady and beautiful setting for your own exercise or group classes or even event space. High-speed wifi throughout and Cable TV. Each bedroom has an air conditioning unit and/or ceiling fans with en suite bathrooms.
There is a third-floor roof deck with views and 2 large back-up water tanks. The seating area provides views of Granada's Cathedral and surrounding tropical forest. Truly an urban oasis set close to nature, this property offers access to Nicaragua's authentic natural, beauty, yet with the convenience of a city center location.
The ample outdoor and indoor space also provide options for you to explore vacation rentals or dive into the alternative travel market using the property's unusual and unique design to your advantage.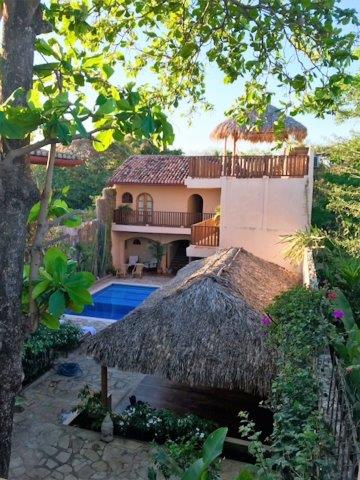 Move-in ready The furnishings are as follows: Apartments are fully furnished, 95% of outdoor furniture, in the five bedrooms all beds with furnishings included.TVs, Ceiling Fans & Washing Machine included in the price.
Sq Ft of property is estimated only.
Visit our team page at KW Nicaragua for additional listing information on all our properties https://www.kwnicaragua.com/Nicaragua-Real-Estate-Team-Granada-Office
Additional Details
AIRBNB:

Great value property to create a retirement income

AIr conditioning:

All bedrooms have airconditioning

Bedroom:

All bedrooms have private bathrooms

Ceiling fans:

All bedreooms have ceiling fans

Frunished:

Property is sold with all furnishings less a few personal items