Beautiful colonial home for rent in Granada, Nicaragua. Located close to the most tourism place of Granada city,
"La calzada street" If you're interested to see this colonial home, please ckeck the video below.
Property features: (Colonial home for rent in Granada)
3 Bedrooms
3.5 Bathrooms
Swimming pool
Air conditioning
Kitchen, washer & dryer
⚠️NOTE: RENTAL PRICES
💵 Short term: $1,250 per month 💵 Long term: $1,050 per month
PICTURES: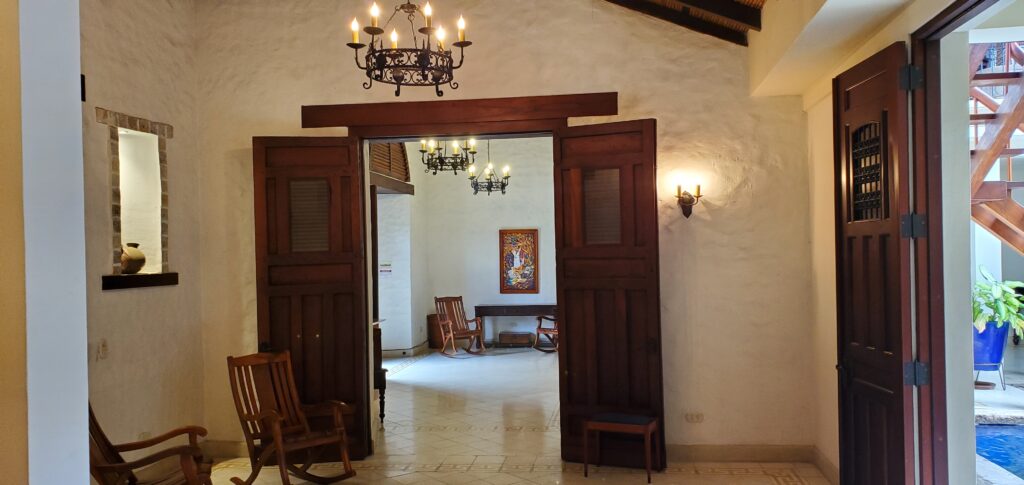 If you are interested to rent this colonial home. Please, send us a message or call us. Thank you!
YOU CAN REACH US HERE!

► WhatsApp or Telegram:
(+505) 8688-0125
► Emails:
• [email protected]
• [email protected]
More properties here (click me)
Remember subscribe to our youtube channel: (click me)
Granada experience:
Granada is the oldest Spanish colonial city in Nicaragua. Spread along the shores of the largest lake in Central America with the splendor of Mombacho volcano to the south. Come explore this amazing vibrant culture.
Within a short ride is ziplining, hiking on jungle trails, carriage rides through the historic center of the city. Look down into the active volcano. Surf down the slopes of Mombacho. Or take a leisurely boat ride and explore the islands on Lake. Explore the local markets full of fresh produce.