San Juan del Sur (Municipio), Rivas, 48600, Nicaragua
For rent or sale
$399,000 - Ocean view property, Residential, Vacational Property
This large residence site is on a private large beautiful ocean-view lot in the paved development of Los Miradores a few minutes north of San Juan del Sur.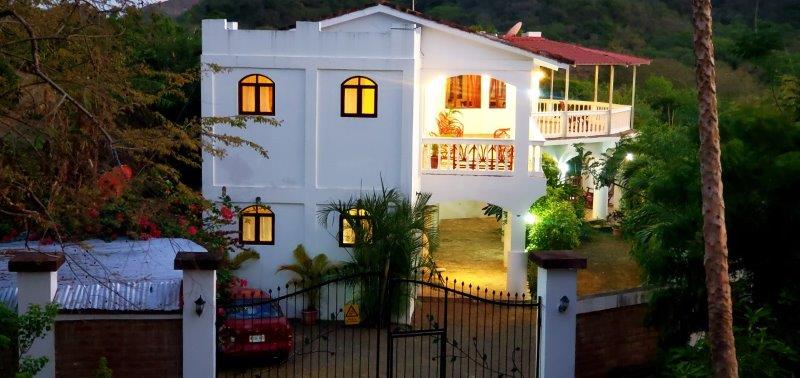 One bedroom is a separate in-law suite with a kitchen, 2 beds, 2 entrances, and a large bathroom. The wonderfully spacious suite comes with a king-size bed, lounge area, large rock bathroom, and walk-in closet.
The main upstairs bedroom, is spacious, with a queen size bed, a lounge area at its center, and a large bathroom with a walk-in shower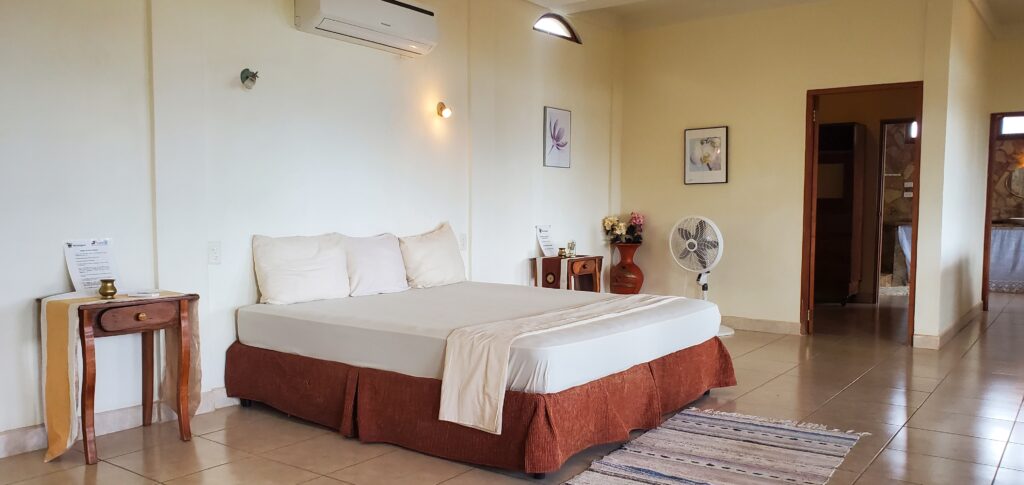 Across the hall from the main bedroom, you will find three bedrooms have a single bed with one large bathroom at the end of the hall.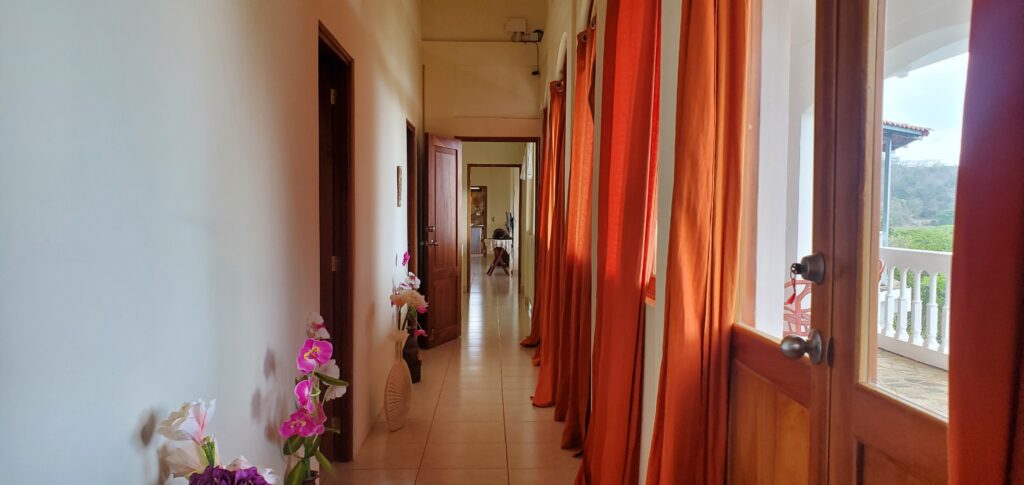 All shower walls are either tile or rock. The main grand kitchen, in addition to a large dining table and bar, has 2 lounge areas. The whole property is enclosed featuring a beautiful garden inside. All bedrooms are separated and have access to both covered and uncovered terraces.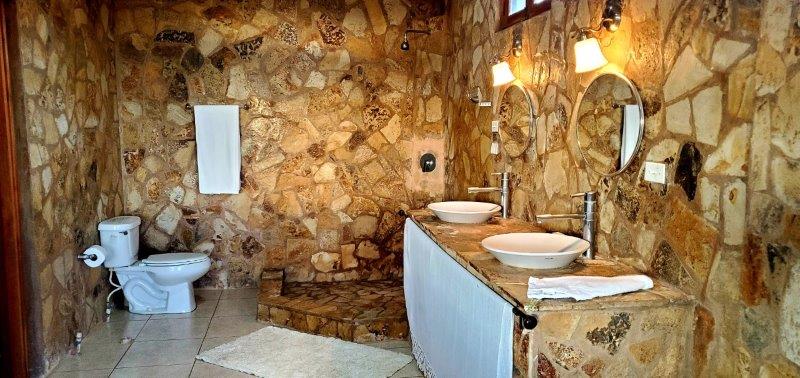 The terraces are accesible from all rooms with a view of the ocean, private pool, and garden. Here you can view a stunning ocean sunset while listening to the ocean waves.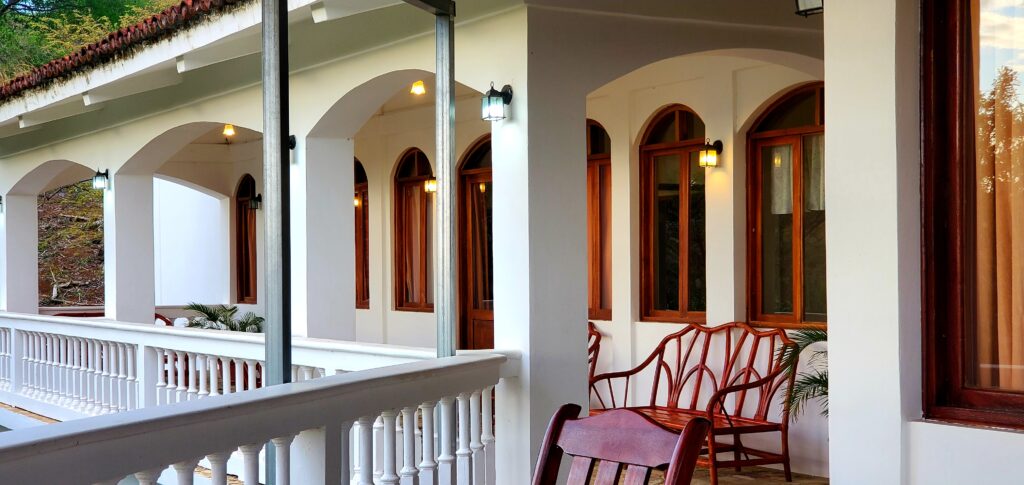 Additional Details