Calle La Calzada, Calle Arsenal, Centro Historíco, Granada (Municipio), Granada, 43000, Nicaragua
Available Soon, For Rent
$600 - Colonial Home, exclusive listing
Colonial home for Rent on La Calzada Street
3 Story colonial home for rent on La Calzada street, Granada. This colonial home is located just a half block from Calle La Calzada. You'll be able to find boutique shops, restaurants, art galleries, historical colonial hotels, bars, and within a couple of blocks of the leading Central Park of Granada.
You can rent this colonial home just half a block from "La Calzada" Bring your BEST FRIEND 🐶🐱 home! This is a pet-friendly colonial home fully furnished in Granada, Nicaragua. Get ready for this merry Christmas!
↓ Why Rent this Colonial home? ↓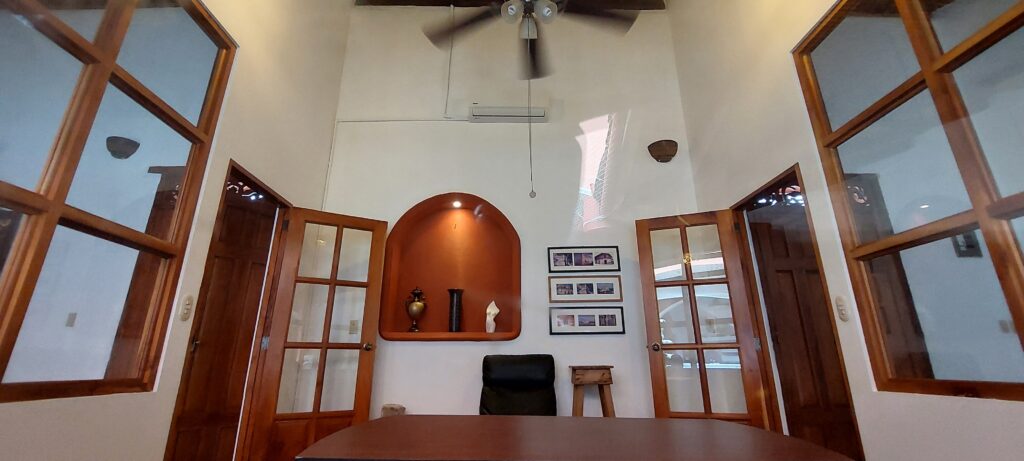 Do you want to work from home? There is an enclosed office with air conditioning and several windows that allow natural lighting.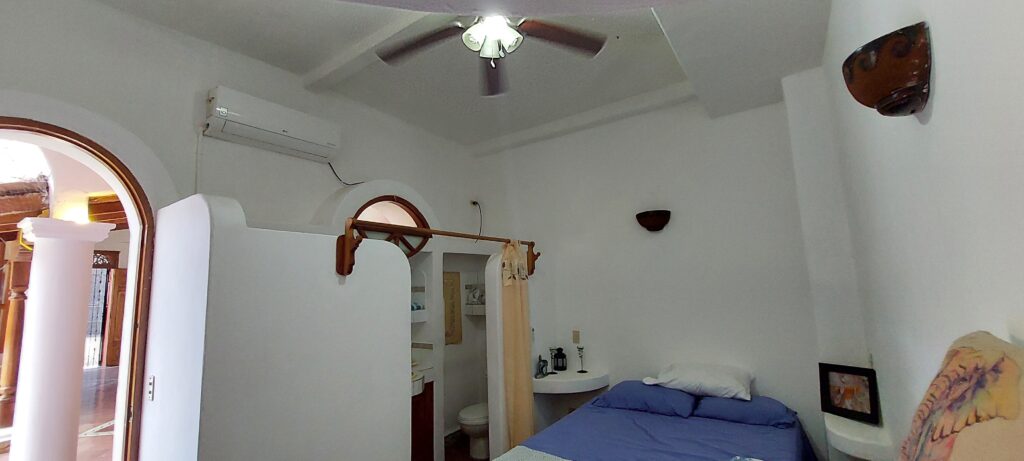 All the bedrooms have a private bathroom, ceiling fan, and air conditioning. There is one bedroom on the first floor and two bedrooms on the second one.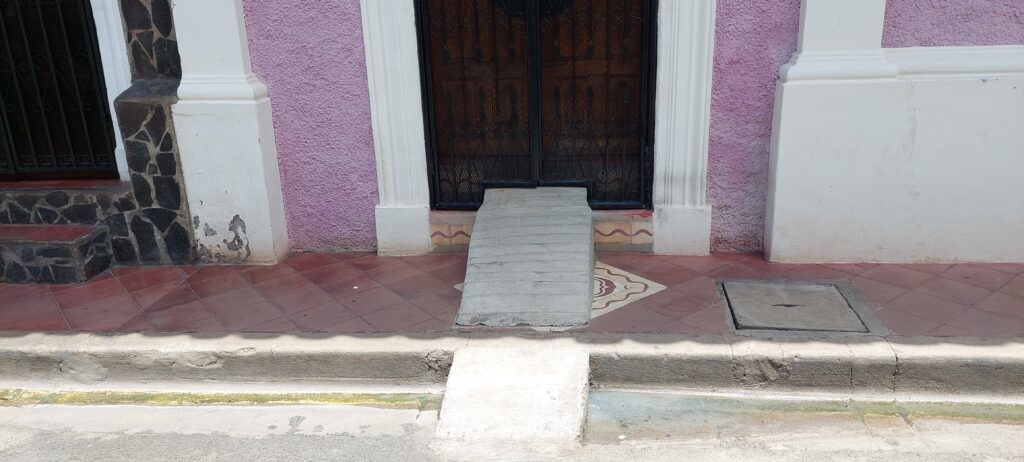 There is a brand new ramp built for parking your motorcycles or bikes.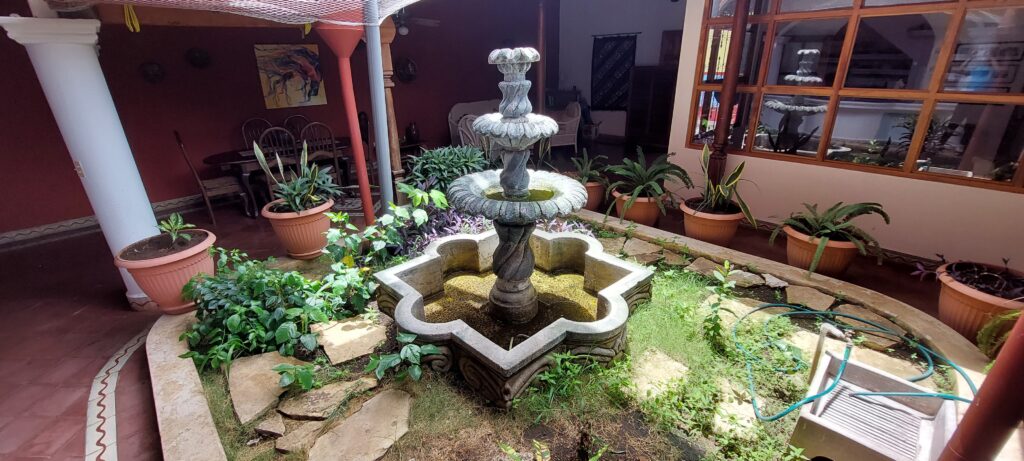 You will see an indoor garden with a water fountain in the middle of the property. Beautiful 😍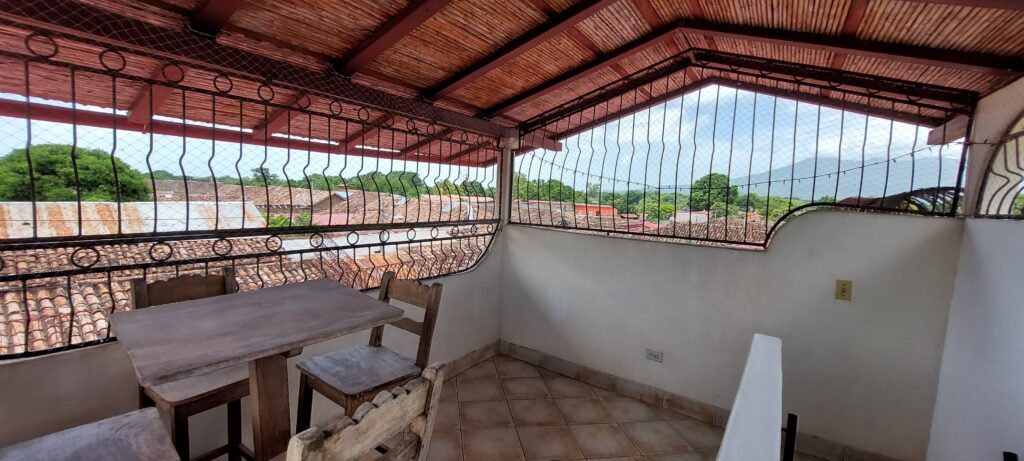 On the third floor of this colonial home, you will find a small, simple deck with a wet bar area to have guests over to see the sunrise and coffee or sunset with drinks over the greater Granada area. On the rooftop, you'll get a 360 view of Granada and Mombacho Volcano.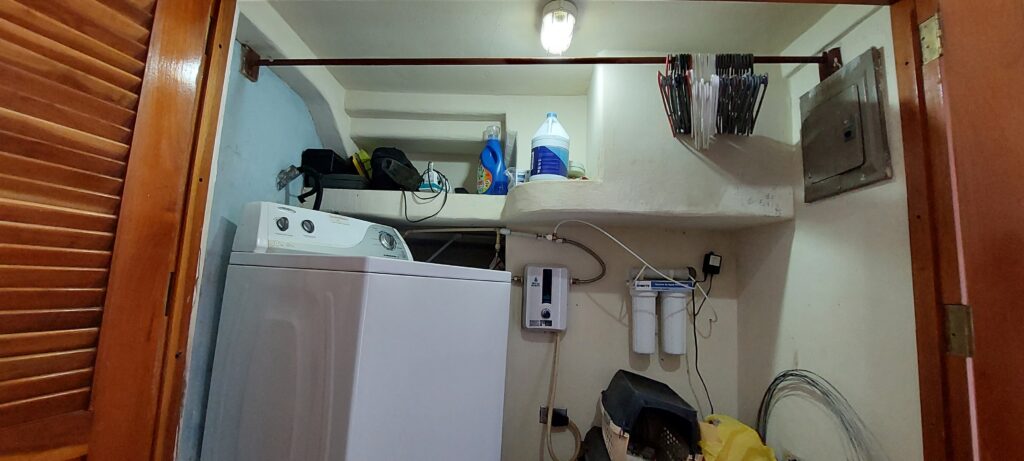 This laundry room is on the first floor (Inside the first bedroom) As you can see hot water is available.
---
🏠 Properties on the Market "CLICK ME" To find any kind of property around Nicaragua.
Remember 👉🏻 "SUBSCRIBE" to my Youtube Channel. 🎁 It's free!
"Thank you for reading and visiting this website
Let's get down to business"