Nicaragua
For Sale, Turn-Key
$214,000 - Airbnb investment, exclusive listing, Home, Investment Property, Residential, Single Family Home, Vacational Property
Coastal Jungle Hideaway steps to the beach comes completely Turn-Key with furniture and appliances
Exterior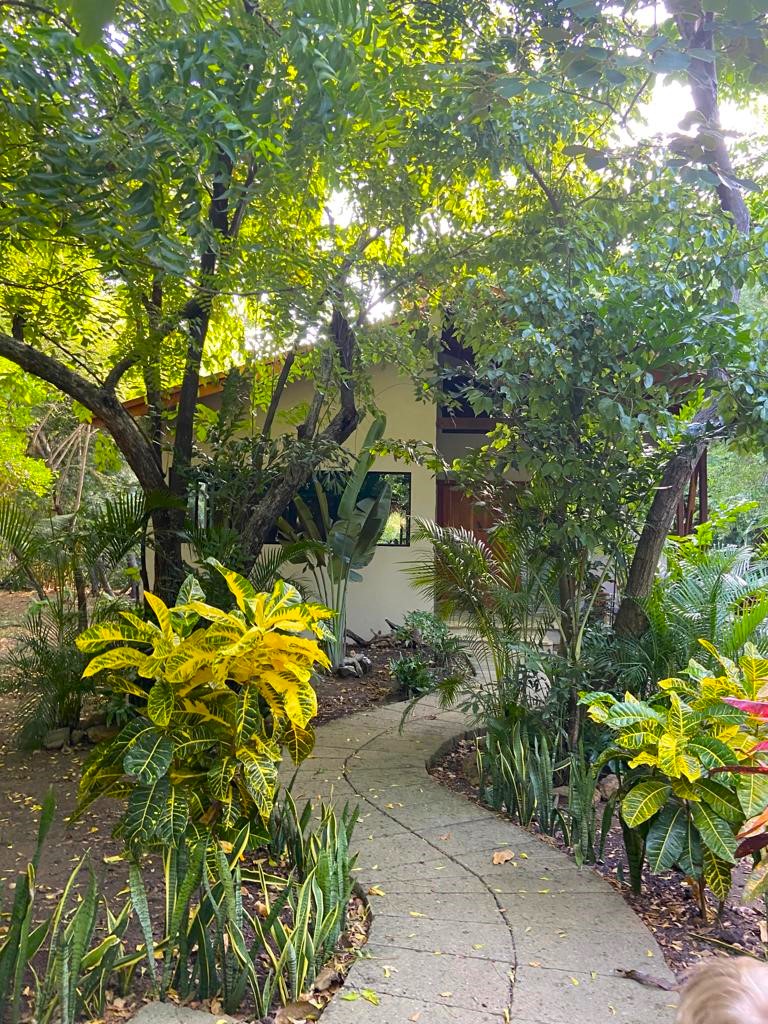 Check out this stunning two-bedroom, two-bathroom home completed in September 2022. It's nestled in a lush preserve and just a short walk from the ocean. The house is constructed with sustainable materials that create a warm and inviting atmosphere. The walls are lined with windows that offer breathtaking views of the vibrant green natural setting that screens the home to maintain your privacy. If you are looking for a tranquil place to relax away from the hustle and bustle then this is the place to surf great waves in your backyard in this coastal jungle hideaway.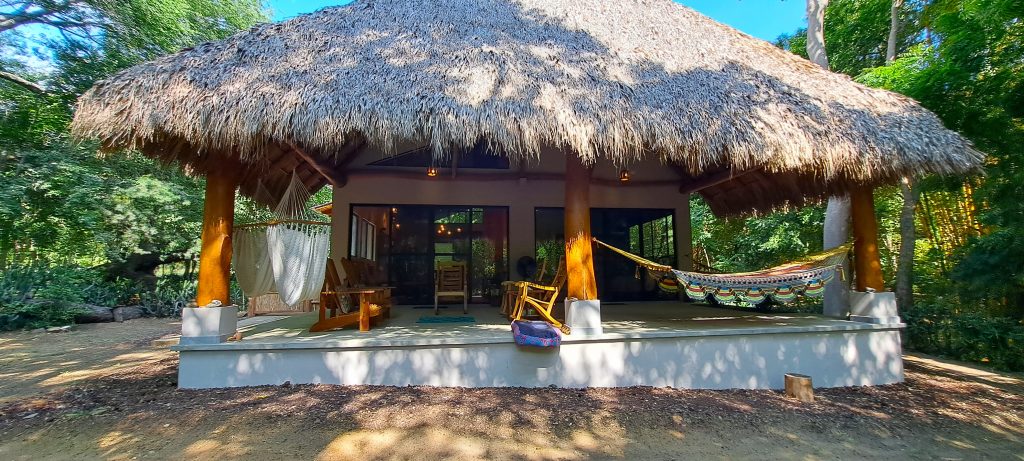 The huge full-length back palapa has two glass sliding door walkouts.  Additionally there is a high vaulted roof covered by traditional grass that makes the area feel open and breezy.  The living room mirrors the vaulted roofline and provides more space for windows and light.
Living Area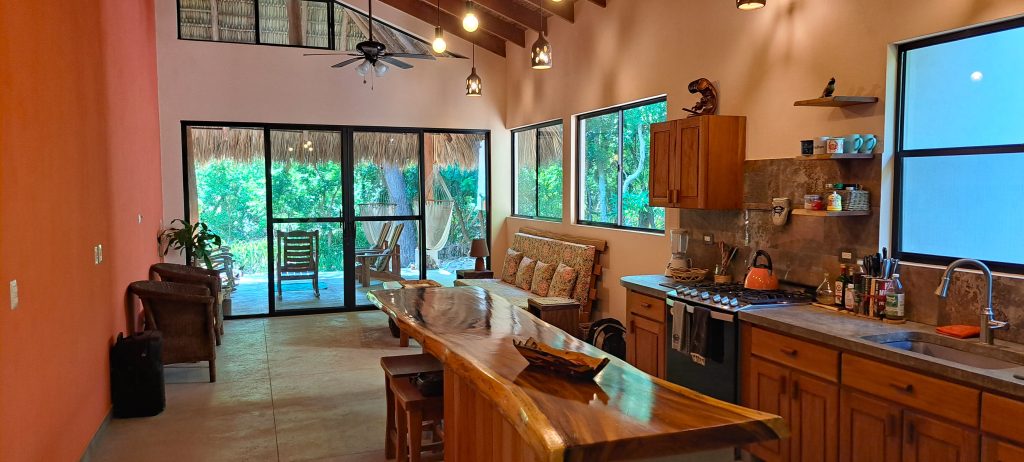 Furthermore spacious kitchen offers ample counter space and a stunning wooden island that doubles as a breakfast bar with stools stored underneath. Additionally, ideal for accommodating large pots is the generously sized kitchen sink.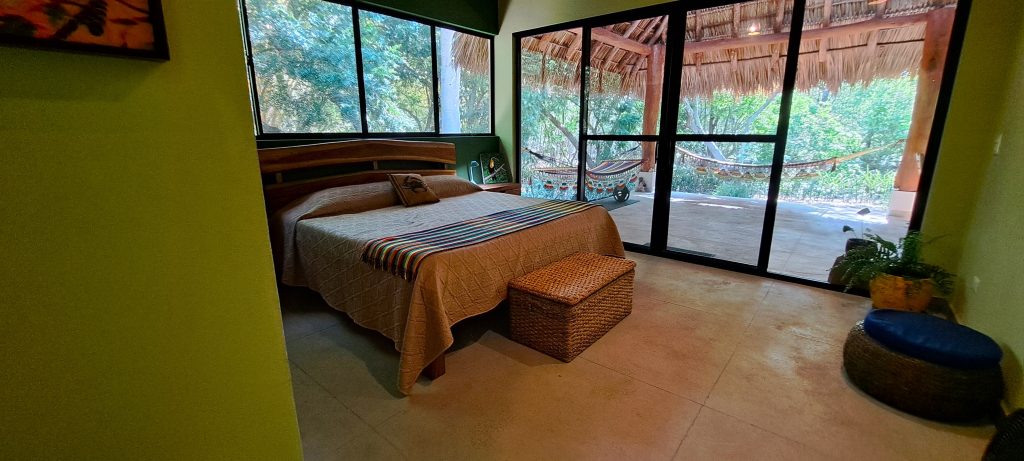 From the main bedroom is another walkout to the palapa.  There is a private en-suite bathroom and a huge closet for lots of storage.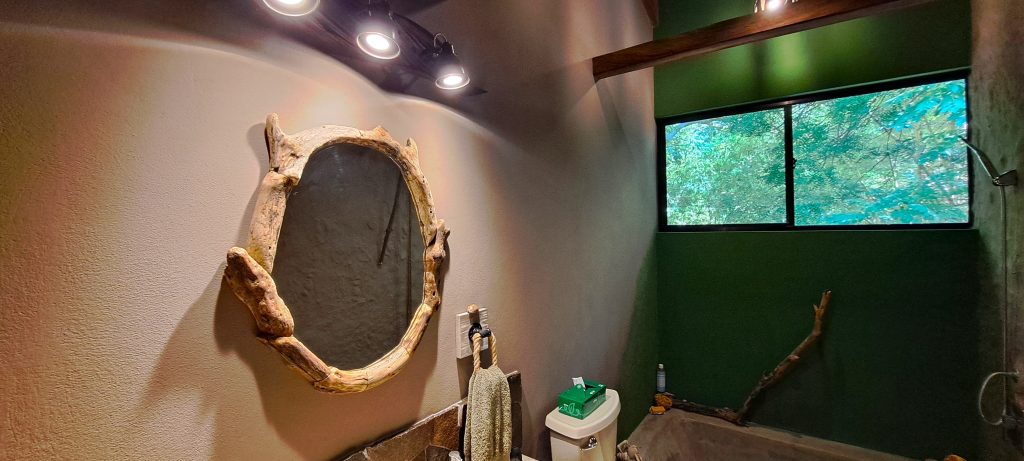 This house boasts impressive design features, such as the bathroom mirrors framed with driftwood and a cosy tub and shower in the main en-suite.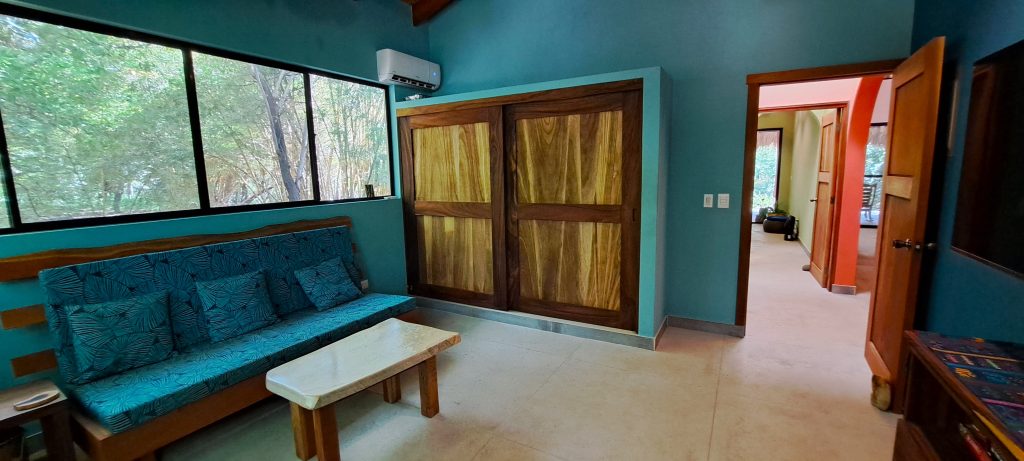 The second full bath functions as a guest bathroom that is shared with the second bedroom. The large second bedroom is perfect for hosting guests or family visits.
Location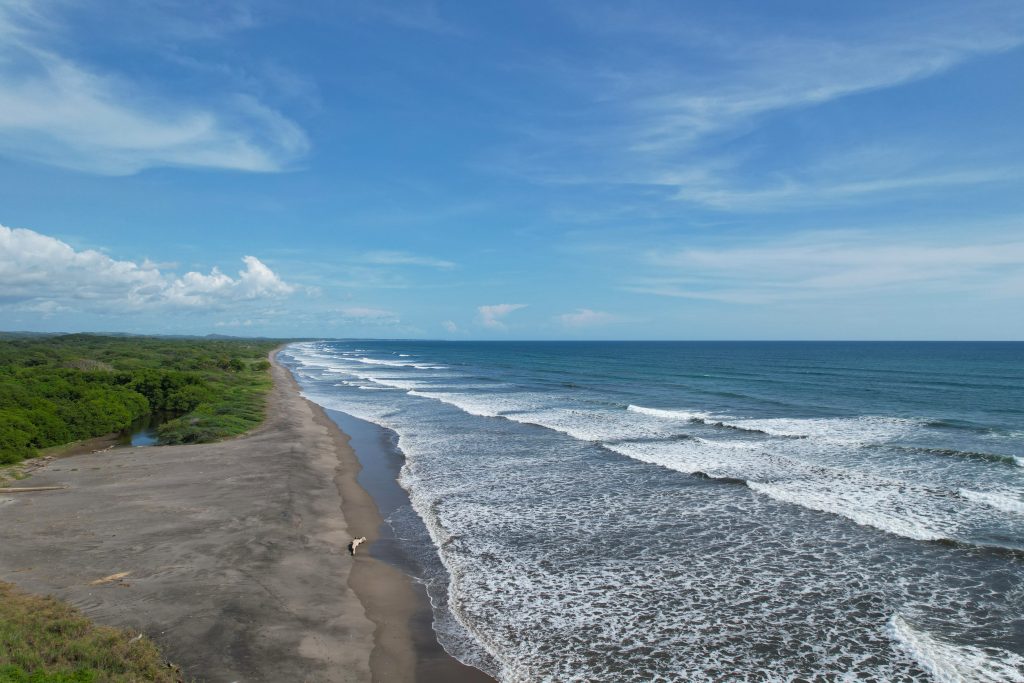 Located in the Finca Del Mar neighbourhood just 1.5 hrs from Managua airport. Not to mention some of the best beaches and surfing that Nicaragua has to offer. Enjoy a lovely meal and horseback riding on the beach at the Los Cardones Eco Lodge and restaurant just steps away.  They also provide relaxing Yoga classes and therapeutic massage after a long day of surfing.  Additionally for golf enthusiasts Grand Pacifica Beach and Golf Resort just a 15-minute drive or a 30-minute lovely beach walk for 9 or 18 holes of golf.   Afterwards relax on your palapa under the jungle canopy and listen to the sound of the surf.  Further you can enjoy a day of surfing on this popular surf beach.
🏠 Properties on the Market "CLICK ME" To find any kind of property around Nicaragua.
Remember 👉 "SUBSCRIBE" to my YouTube Channel. 🎁It's free!
Thank you for reading and visiting this website
Let's get down to business!