For Sale
$414,000 - Agricultural land, exclusive listing
Today, I will show this "Cattle and Tree Farm San Rafael del Sur, Nicaragua" Big chance to invest in San Rafael del Sur, Nicaragua. If you wish to see the property. Check the next video below!
Dairy Grazing and Processing
Beef Grazing
Fruit trees
Marango (Moringa Trees)
Moringa Trees:

Tree of Life. Currently only seed pods are cropped and sold (locally). Total income from current crop (seed pods only) up to $3.2m at 200 Kg per tree p.a. The trees can also be cropped for leaves and roots. This could produce up to 4 times this income with proper focus.
More than 6,000 moringa trees have been planted, 4,000 in production.
Note: Proposed Land Uses Potreros see below for further description.
Fruit Trees:
Already planted with Bananas and Papaya, and many other tropical fruit tress will grow in this encouraging climate and landscape. Possible income of $500k per year from fruit crops.
Stock Feed:
The farm produces all its own stock feed (corn, grass, special protein crops and so on. Self sufficient in feed and water)
Sugar Cane:
Some areas already planted in Cane Sugar. There is a local plant and this provides a ready market, and also a supply of molasses.
Cattle and Tree Farm San Rafael del Sur, Nicaragua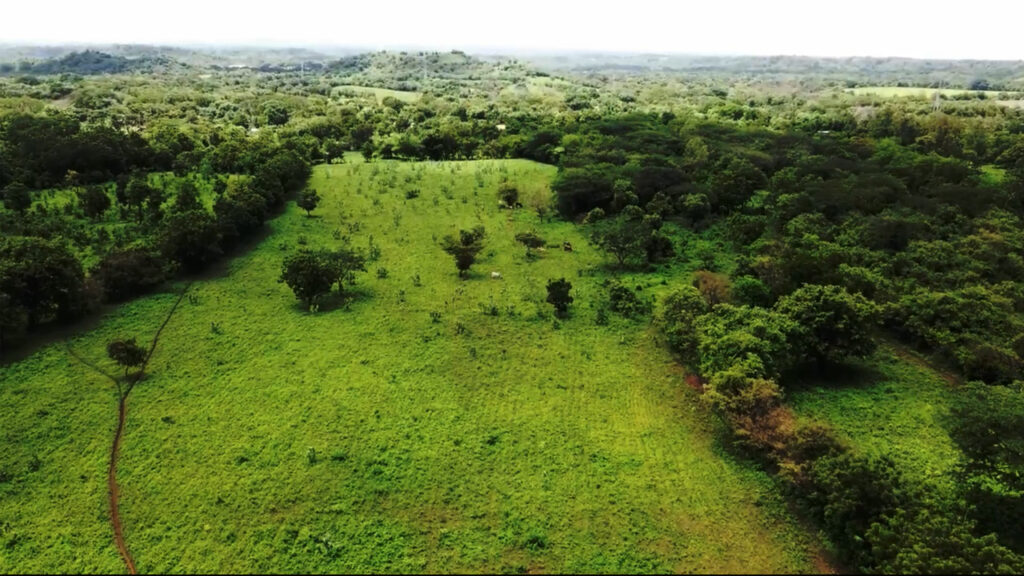 Development or Investment:
Land prices in Nicaragua are comparatively low, similar to Costa Rica 30 or 40 years ago. Now land prices in neighboring Costa Rica are very high and Nicaragua will follow suit certainly.
Land is readily available from neighboring lots, and the farm could be doubled or more in size easily by acquiring unimproved lots that border the existing land.
The farm is 50 Km from Managua and 10 Km from the coast – an ideal location for a rural retreat with all the produce to support a vibrant enterprise.
Land locations and size: 850 meters of river frontage / Potreros, 92 manzanas and 1 waterhole.
Forage (Gamba, Brecharias, and Estrella pastures)
Woods (Natural forages)
Moringa (4,000 trees in production)
More information about the property here: "Click me"
Contact: you can reach us here!
► Email: send us a message!
• [email protected]
• [email protected]
► WhatsApp or Telegram: call us!
(+505) 8688 – 0125
If you wish to see more properties list "click me"
Of course, remember to subscribe to my youtube channel here ► "Subscribe" It's free!
Thank you for reading and visit this website!
Let's get down business 😉
We are a different real estate agency, we will help you to buy or sale your home from the beginning to the end.
Find your dream house with us! or sale your property with us!

Additional Details
Land Use:

Agriculture - tree farming or cattle, dairy operation

Near by:

New slaughter operation

Utility access:

water and electrical power nearby

Financing:

Owner financing is available with strong downpayment