Juigalpa (Municipio), Chontales, 55000, Nicaragua
For Sale
$199,000 - Airbnb investment, Commercial, Condominium, exclusive listing, Home, Investment Property, Residential, Residential Commercial
Here we are going to show you a 1.75 Acre property with 3 homes that are located on the same acreage and are ready for a new owner. The property is located in Chontales, Nicaragua, in the city of Acoyapa, approximately 15 minutes from Juigalpa. Opportunity to extend/build more homes for a Gated Community.
---
1.75 Acres Property with 3 Homes in Juigalpa
Are you thinking to invest in Nicaragua? This property is an excellent opportunity to develop a Residential/Gated community in Acoyapa, Chontales. There are 3 homes already built, and plenty of space to extend or build more homes. Or you can bring your family and inlaws, or if you are single or a couple, you can create a rental business as you reside in one of the homes.
This property is located just 30 minutes from the town of Juigalpa which is 30 km from Acoyapa, in addition, the property is located a mere 3 minutes to a public park for children, and a horse ranch. Property is located in front of the main highway, however, the homes are set back to reduce any news or intrusion.
Therefore this is a GREAT LOCATION!
2 of the 3 homes have solar panels, therefore you don't have to worry about the electricity bill. Also, there are 2 entrances with easy access to the main highway and the property.
↓ More Details Below ↓
as I said before, there are 3 homes already built and there is plenty of space to extend or build more homes.
If you are thinking to retire in Nicaragua with the whole family. This one can be for your parents or fathers-in-law. This is a two-room home, the first room is a living area with a kitchenette and the second one is a bedroom with a private bathroom. Also, this home has a terrace/porch to stay and enjoy the fresh air.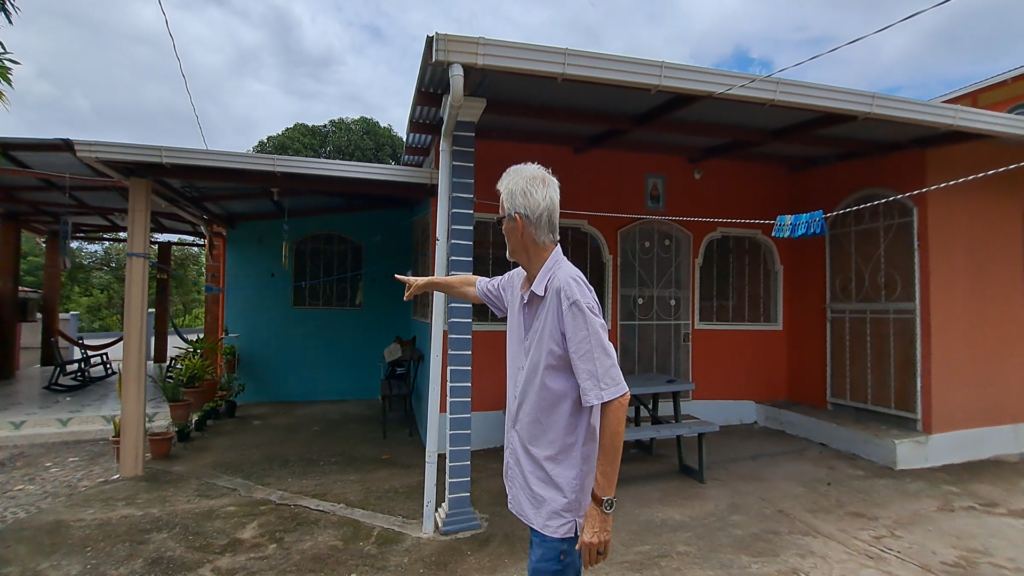 This home has 3 bedrooms, 1 bathroom, a kitchen area, a living area, a laundry area, and an enclosed terrace/porch as well as access to the main terrace.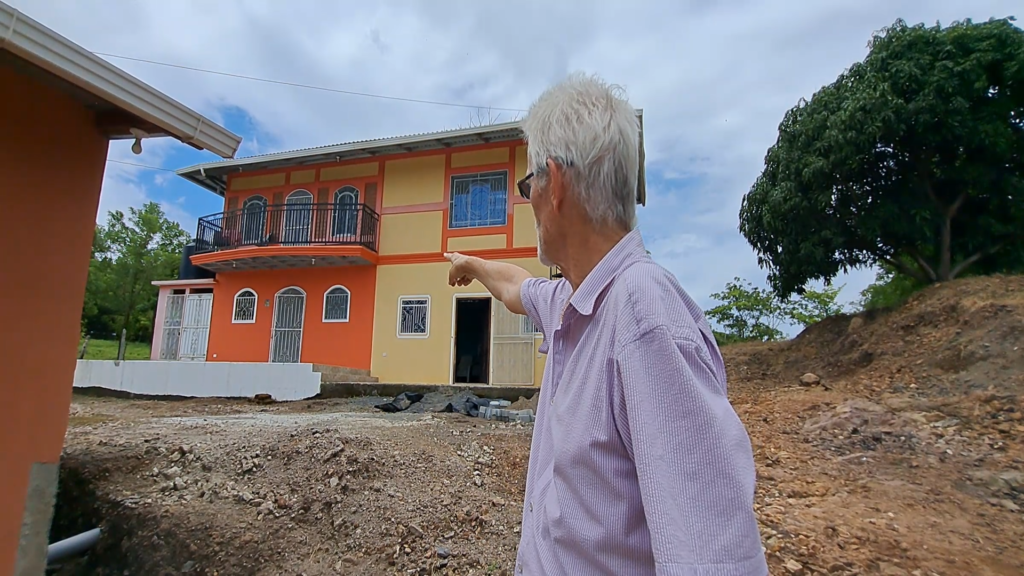 This home has storage or an additional bedroom and living area or GYM room on the first floor. On the second floor, there is a living area with a balcony and a large bedroom with a small balcony.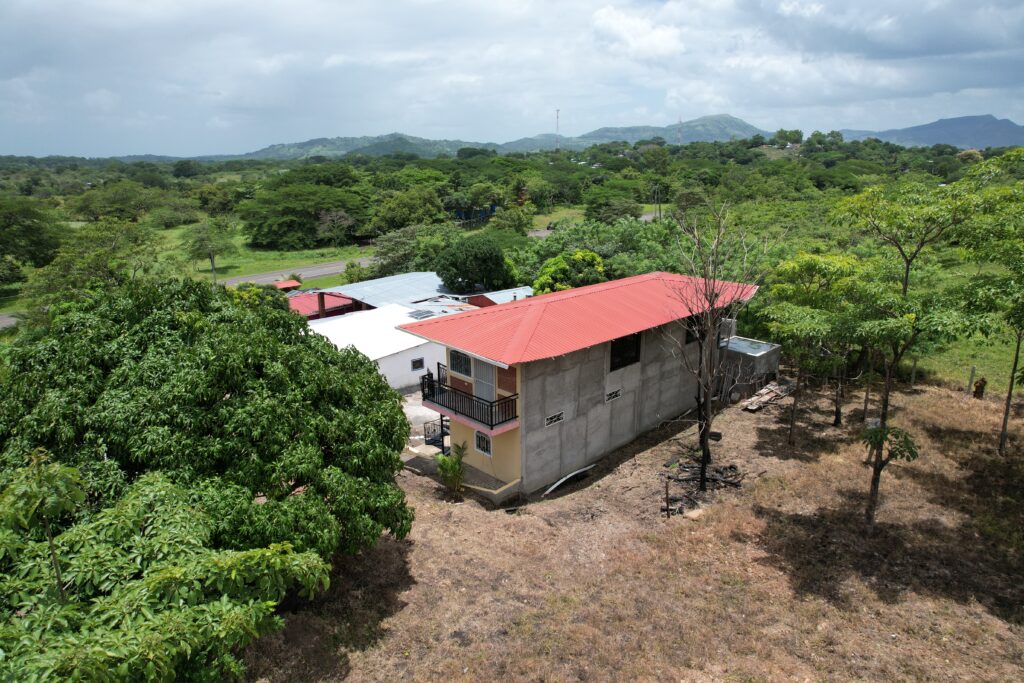 Plenty of space in the backyard to build more homes or something more.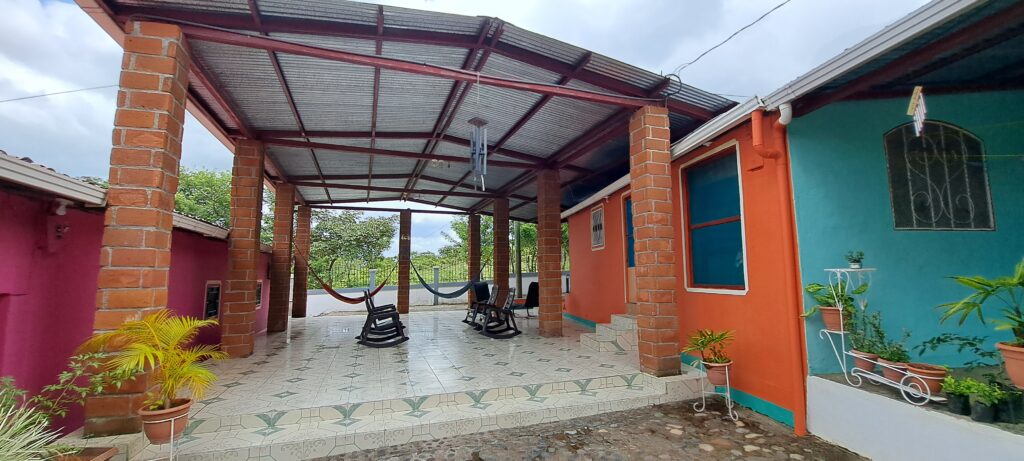 Perfect area to relax and enjoy spending time. Do you like to dance? This is a great area to show your dancing skills.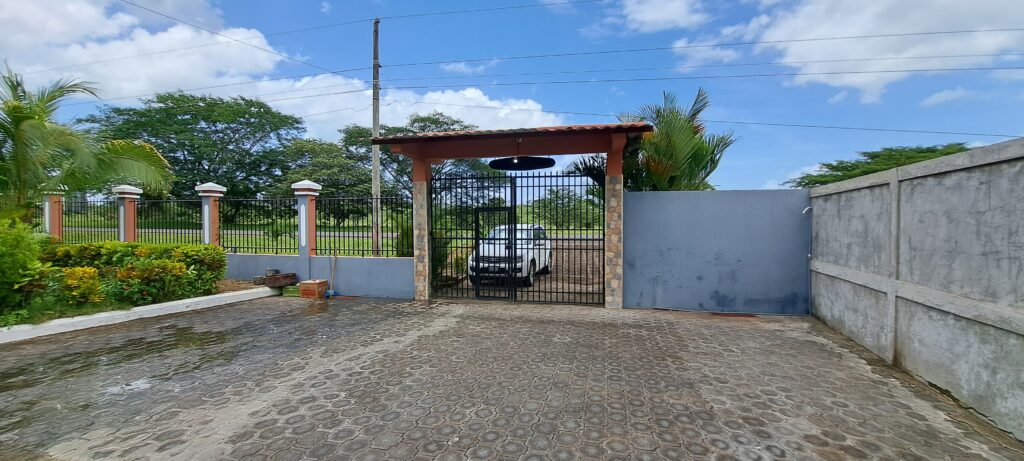 There are 2 entrances with easy access to the main highway. One on the left side and the other one on the right side. Plenty of space to park around 10 cars.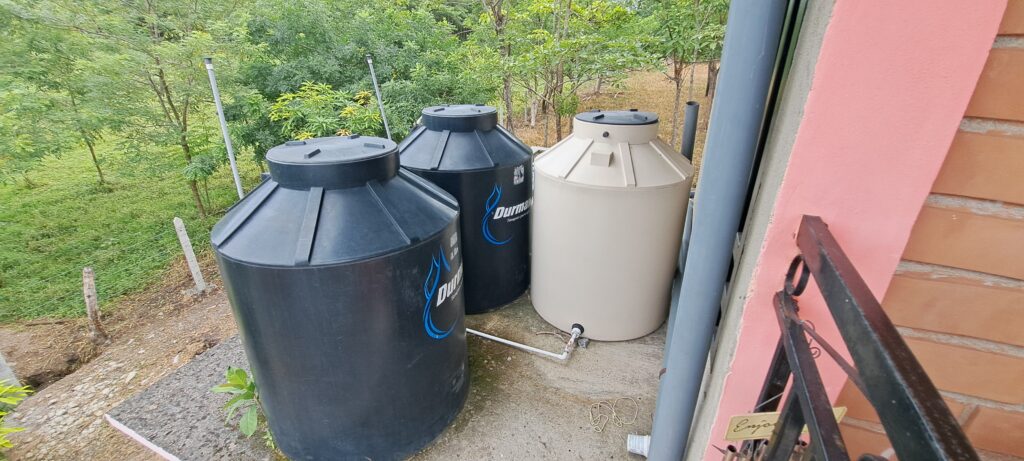 There are 3 water tanks with a pump system and also, a pila or water catcher as a supply backup of water.
---
🏠 Properties on the Market "CLICK ME" To find any kind of property around Nicaragua.
Remember 👉🏻 "SUBSCRIBE" to my Youtube Channel. 🎁 It's free!
"Thank you for reading and visiting this website
Let's get down to business"